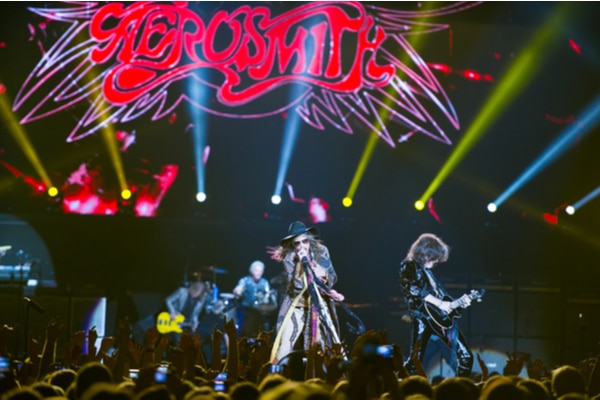 Every day on Radio Nova, just before 11am, we play a couple of songs key to "today in music history" Have a listen! But for now – here's some light reading and watching. October 28th in Music History looks like this.
1957, after his show in Los Angeles, local police told Elvis Presley that he was not allowed to wiggle his hips onstage, the local press also ran headlines saying Elvis would have to clean up his act. The next night, the Los Angeles Vice Squad filmed his entire concert, to study his performance. Here's the hips in FULL swing!
1978, Queen played the first night on their 79-date 'Jazz' tour at the Dallas Convention Centre, Dallas, Texas.
1997, Drummer Bill Berry announced that he was leaving REM after 17 years, becoming a farmer.
2004, Courtney Love was ordered to stand trial on a charge of assault with a deadly weapon.
2008, A statue honouring AC/DC's Bon Scott was unveiled at the Fremantle Fishing Boat Harbour in Western Australia. Born in Scotland, moved to Melbourne where he also has a statue, but moved to WA after 4 years. Buried in Fremantle.
2021 Robbie Krieger of The Doors was on the hunt for something he missed badly!
2021, If you wanted to learn how to be a band from a bunch of lads good at being a band… most of the time!
2022, RIP Kym Herrin at 65. The former playboy playmate, starred in a few ZZ Top videos back in the 80's and also appeared in Ghostbusters, Roadhouse and Beverly Hills Cop II.
(Kym is the blonde in the red top)
Wayne Fontana, Hank Marvin and Desmond Child celebrate birthdays today. Child is an American songwriter, and producer who has co-written over 70 Top 40 singles, with songs that have sold over 300 million albums worldwide including..
Don't forget you can now get This Week in Music History from Nova.ie and Radio Nova.
To subscribe to the podcast, just click here