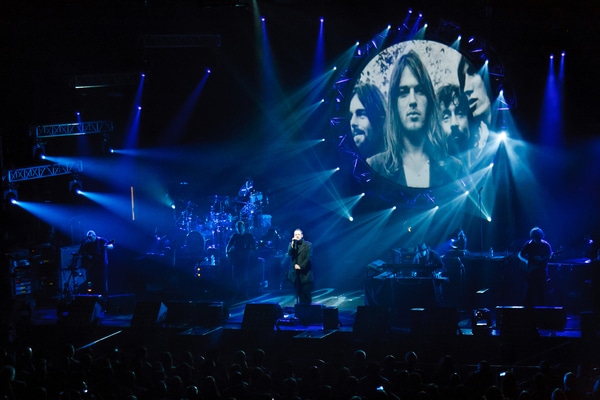 Would you like to listen to the article instead of reading it?
Every day on Radio Nova, just before 11am, we play a couple of songs key to "today in music history" Have a listen! But for now – here's some light reading and watching. September 15th in Music History looks like this.
1967 Filming continued for The Beatles 'Magical Mystery Tour'. Lunch was at James and Amy Smedley's fish and chip shop in Taunton, Somerset with the boys being filmed and photographed eating their fish and chips.
1975, Pink Floyd released their ninth studio album Wish You Were Here, it hit No.1 on both sides of the Atlantic and went on to spend a total of 84 weeks on the chart.
1990, The Steve Miller Band had a No.1 with 'The Joker' 16 years after it's first release. Thank you jeans ad!
2004, Ramones guitarist Johnny Ramone died in Los Angeles after a five-year battle with prostate cancer.
2008, Pink Floyd keyboard player and founding member Richard Wright died aged 65 from cancer.
2014, Apple released a tool to remove U2's new album from iTunes six days after giving away the music for free. Some users (LOTS) had complained about the fact that their latest album Songs of Innocence had automatically been downloaded to their devices without their permission.
2019, Ric Ocasek the former lead singer with The Cars was found dead in his New York City apartment, he was 75.
Check out the weekly Podcast. Marty Miller's This Week in Music History.