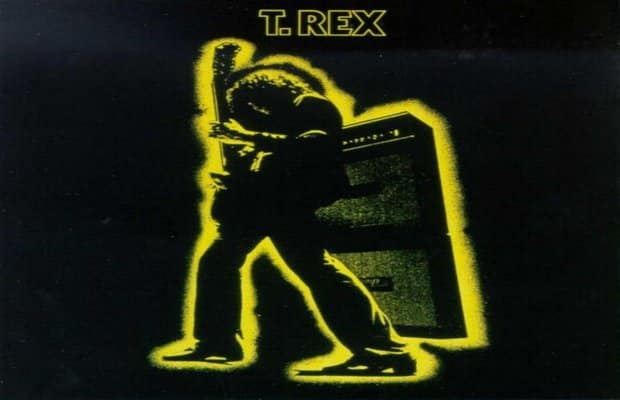 Would you like to listen to the article instead of reading it?
Every day on Radio Nova, just before 11am, we play a couple of songs key to "today in music history" Have a listen! But for now – here's some light reading and watching. September 16th in Music History looks like this.
1967, Jimi Hendrix's debut LP, Are You Experienced? entered the Billboard Hot 200 album chart, where it stayed for 106 weeks, including 77 weeks in the Top 40. In 2003, Rolling Stone magazine ranked it No.15 on their 500 Greatest Albums of All Time. Get this, deemed so important, it was selected for permanent preservation in the National Recording Registry at the Library of Congress in the United States. More about that here: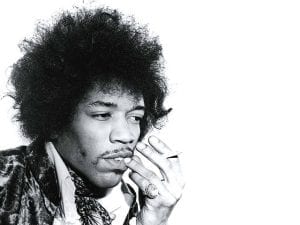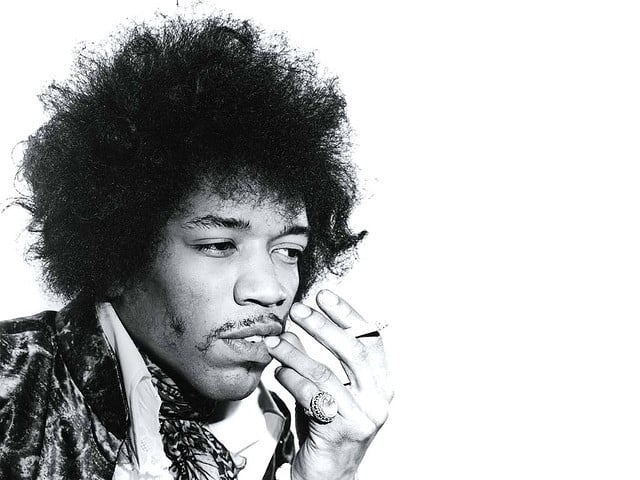 1970, Led Zeppelin won 'best group' in the Melody Maker readers Poll. This was the first time in eight years that The Beatles hadn't won 'best group.'
1977, 29-year-old former T.REX singer Marc Bolan was killed instantly when the car driven by his girlfriend, Gloria Jones, left the road and hit a tree in Barnes, London. Miss Jones broke her jaw in the accident. The couple were on the way to Bolan's home in Richmond. A local man who witnessed the crash said, 'When I arrived a girl was lying on the bonnet and a man with long dark curly hair was stretched out in the road – there was a hell of a mess.'
1985, Kate Bush released her fifth studio album Hounds of Love.
1998, At a Sotheby's auction a notebook belonging to former Beatles roadie Mal Evans containing the lyrics to 'Hey Jude' sold for £111,500, a two-tone denim jacket belonging to John Lennon went for £9,200 and the Union Jack dress worn by Spice Girl Ginger Spice sold for £41,320.
2013, A souvenir booklet from the 1967 Monterey Pop Festival signed by Jimi Hendrix fetched $6,500 on eBay. The booklet also included autographs from three members of the Mamas and Papas.
B.B. King was born today..
And happy birthday to Faces ledge Kenny Jones.
Check out the weekly Podcast. Marty Miller's This Week in Music History.