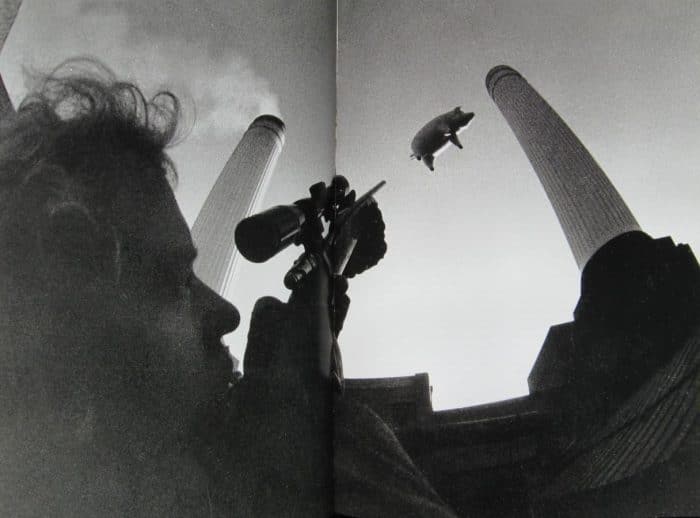 Every day on Radio Nova, just before 11am, we play a couple of songs key to "today in music history" Have a listen! But for now – here's some light reading and watching.  December 3rd in Music History looks like this.
Kicking off in 1961, Brian Epstein invited The Beatles into his office to discuss the possibility of becoming their manager. John Lennon, George Harrison and Pete Best arrived late for the 4pm meeting, (thanks to being held up in a local boozer!) but Paul McCartney was not with them, because, as Harrison explained, he had just got up and was "taking a bath"
1965, The Who released their debut studio album My Generation.
1966, Ray Charles was given a five year suspended prison sentence and a $10,000 fine after being convicted of possessing heroin and marijuana.
1976, A giant 40ft inflatable pig could be seen floating above London, England after breaking free from its moorings. The pig, nicknamed Algie, was being photographed for the forthcoming Pink Floyd Animals album cover. The Civil Aviation Authority issued a warning to all pilots that a flying pig was on the run, and the pig eventually crashed into a barn in Kent, where the farmer complained of his cows being scared by the incident.
1976, An attempt was made on Bob Marley's life when seven gunmen burst into his Kingston home injuring Marley his wife Rita and manager Don Taylor, the attack was believed to be politically motivated.
1988, The Point opened as a concert venue in Dublin. Huey Lewis and the News the first to play… Sort of. Melissa Etheridge supported, so she was on stage before Huey and co!
1999, U2 singer Bono had his missing laptop computer returned after losing it. A young man had bought it for €350 discovered he had the missing laptop, which contained tracks from the forthcoming U2 album.
2014, English keyboard instrumentalist Ian McLagan died of a stroke age 69. He was a member of Small Faces and The Faces and also worked with many other artists including with The Rolling Stones, Bob Dylan, Bonnie Raitt, Joe Cocker, Billy Bragg, Jackson Browne, Chuck Berry and Bruce Springsteen.
2015, American musician and singer-songwriter Scott Weiland died aged 48. Weiland was best known as the lead singer for Stone Temple Pilots from 1986 to 2013, as well as Velvet Revolver from 2003 to 2008.
Happy birthday to Ozzy Osbourne!
Don't forget you can now get This Week in Music History every Friday from Nova.ie and Radio Nova.
To subscribe to the podcast, just click here