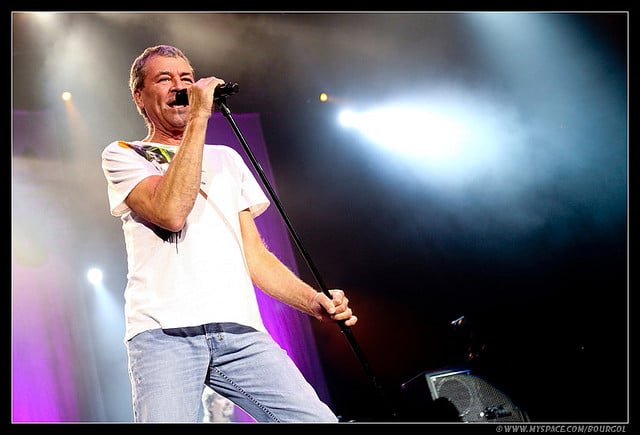 Every day on Radio Nova, just before 11am, we play a couple of songs key to "today in music history" Have a listen! But for now – here's some light reading and watching. December 4th in Music History looks like this.
1956, The so-called 'Million Dollar Quartet' impromptu jam session took place at Sun Studios in Memphis with Elvis Presley, Jerry Lee Lewis, Johnny Cash and Carl Perkins.
Read some more about that night here!
1971, The Montreux Casino in Switzerland burnt to the ground during a gig by Frank Zappa. The incident is immortalized by Deep Purple's 'Smoke On The Water'. On the night of the blaze,'Funky Claude' saved several people who, thinking they would be sheltered from the flames, had hidden in the casino from the blaze.
https://www.youtube.com/watch?v=jvP2LnwaUa8
Of course, that event inspired this!
1976, Workers at EMI records went on strike, refusing to package The Sex Pistols single 'Anarchy In The UK.'
1979, U2 appeared at The Hope and Anchor, Islington, London. Misnamed 'The U2s', they played to only nine people and the show ended abruptly after The Edge broke a guitar string.
1980, Two months after the tragic death of drummer John Bonham, Led Zeppelin took the decision to break up. The rest of the boys decided that it was not right to tamper with their legacy by bringing someone else in to play drums. In a statement, the band explained their decision: "We wish it to be known, that the loss of our dear friend and the deep respect we have for his family, together with the deep sense of undivided harmony felt by ourselves and our manager, have led us to decide that we could not continue as we were."
1988, Roy Orbison played his final ever gig when he appeared in Cleveland, Ohio. Orbison died of a heart attack two days later.
1993, Multi-instrumentalist, producer and composer, Frank Zappa died of prostate cancer. He has four of the craziest named kids ever, Moon Unit, Dweezil, Ahmet Emuukha Rodan and Diva Thin Muffin Pigeen!
2015, A new statue of The Beatles was unveiled in Liverpool – 50 years after their last show in Merseyside. The bronze sculpture, by Andy Edwards which weighed 1.2 tonnes, had been given to the city by The Cavern Club
Don't forget you can now get This Week in Music History every Friday from Nova.ie and Radio Nova.
To subscribe to the podcast, just click here