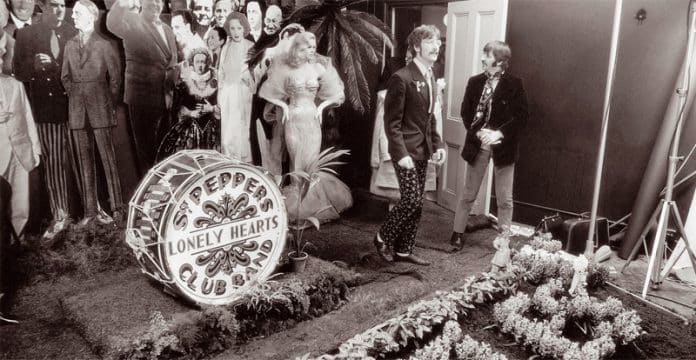 1964, Decca Records released The Rolling Stones' 'Little Red Rooster'.  The track was a No.1 hit in the UK and remains the only time a blues song has ever topped the UK pop chart.
1965, The Castiles, which featured a young singer called Bruce Springsteen appeared at The Fire House, Hazlet, New Jersey. The night was billed as a Teenage Go, Go Dance.
1968, Hugo Montenegro was at No.1 in the UK singles chart with 'The Good The Bad And The Ugly', the soundtrack from a Clint Eastwood spaghetti western film. The first instrumental No.1 since 1963.
1970, Syd Barrett released his second solo album Barrett only 10 months after his debut The Madcap Laughs. David Gilmour produced the whole album, which also featured performances by Pink Floyd's Richard Wright on keyboards. The album has since been reissued in remastered form with extra tracks from the sessions.
1990, Patricia Boughton filed a lawsuit against Rod Stewart claiming that a football he kicked into the crowd during a concert at Pine Knob Music Theatre had ruptured a tendon in her middle finger. And as a result the injury had made sex between her and her husband difficult. She got $17K. She wanted $75K
2000, The Beatles launched their first official website www.thebeatles.com. The site went live on the same day as the release of their retrospective 'Compilation 1′ album.
2012, The original collage that was reproduced and included in copies of The Beatles' 1967 classic Sgt. Pepper's Lonely Hearts Club Band record sold for around €80,000. The piece, which was designed by Peter Blake, was sold to an unnamed bidder as part of an auction of modern British art at Sotheby's in London.
2019, Rod Stewart was on the cover of Britain's Railway Modeller magazine. The singer had put the finishing touches to a 25-year project building a railway city, which was modelled on both New York and Chicago around 1945.
2022, Keith Levene, founding boyo of The Clash and Public Image Ltd. died at the age of 65, liver cancer getting him in the end.
Don't forget you can now get This Week in Music History from Nova.ie and Radio Nova.
To subscribe to the podcast, just click here