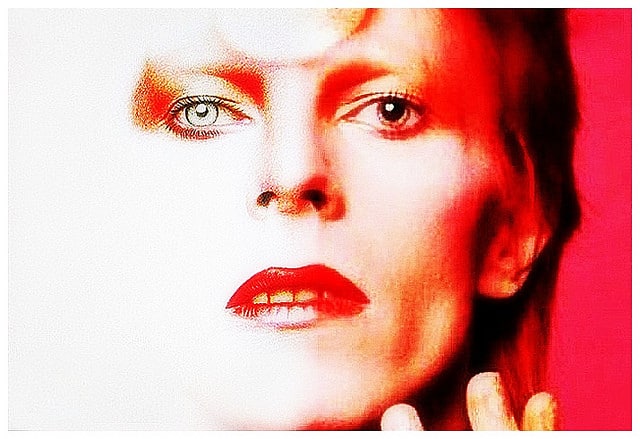 Every day on Radio Nova, just before 11am, we play a couple of songs key to "today in music history" Have a listen! But for now – here's some light reading and watching. November 21st in Music History looks like this.
1955, RCA Records purchased Elvis Presley's recording contract from Sam Phillips at Sun Records for an unprecedented sum of $35,000. Today around 330K.. Considering what Elvis turned into? Cheap! At the time, not so!!
1960, Maurice Williams and The Zodiacs went to No.1 on the US singles chart with 'Stay', the shortest ever US No.1 single at one minute 37 seconds. A No.14 hit in the UK in 1961.
1974, Wilson Pickett was arrested in New York City for possession of a dangerous weapon after he pulled a gun during an argument.
1981, Queen and David Bowie were at No.1 in the UK with Under Pressure. They recorded the song together when both acts were working in a German recording studio.
1983, Michael Jackson's 14-minute video for Thriller was premiered in L.A.
1987, What are the chances? Billy Idol knocks Tiffany from the No.1 single position on the US singles chart with his version of Tommy James ' Mony Mony'. Tiffany had been at No.1 with another Tommy James song ' I Think We're Alone Now.'
1990, Mick Jagger married Jerry Hall in Bali.
1994, After a five-year wait, The Stone Roses released the single 'Love Spreads'. In true Roses fashion the group turn down an appearance on BBC 1's TV show Top Of The Pops to promote the single.
1995, Legendary manager of Led Zeppelin Peter Grant died from a heart attack aged 60. Known as being one of the shrewdest and most ruthless managers in rock history, Grant secured 90% of concert gate money and intimidated record store owners who dealt in bootlegs.
2003, An acoustic guitar on which the late Beatle George Harrison learned to play fetched £276,000 at a London auction. His father originally bought the Egmond guitar for Harrison for £3.50. That's some return!
2022, We said goodbye to Wilko Johnson. Of 'Dr Feelgood' 'Ian Dury & Blockheads' and Game of Thrones
This is the announcement we never wanted to make, & we do so with a very heavy heart: Wilko Johnson has died. He passed away at home on Monday 21st November. Thank you for respecting the family's privacy at this very sad time. RIP Wilko Johnson.
(Image: Leif Laaksonen) pic.twitter.com/1cRqyi9b9X

— Wilko Johnson (@wilkojohnson) November 23, 2022
Don't forget you can now get This Week in Music History from Nova.ie and Radio Nova.
To subscribe to the podcast, just click here