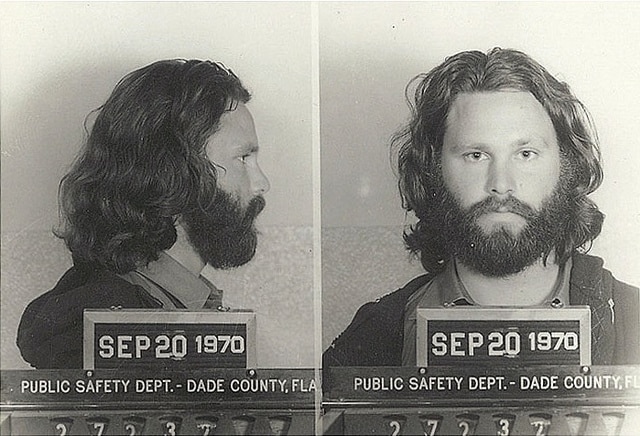 Pay attention class.. music history lesson time. What's gone on, October 30th in years gone by?
Let's start in 1970, Jim Morrison of The Doors was fined and sentenced to six months in jail after being found guilty of exposing himself during a gig in Miami.
1971, Pink Floyd released their sixth studio album Meddle in the US. The album features 'One Of These Days' and the 23-minute track 'Echoes' which took up all of side 2 on the vinyl record. The album cover represents an ear, underwater, collecting waves of sound, represented by ripples in the water.
1971, John Lennon and The Plastic Ono Band went to No.1 on the UK album chart with Imagine.
The album contained two tracks attacking Paul McCartney, 'How Do You Sleep' and 'Crippled Inside.
1978, Blondie released the single 'Hanging on the Telephone', as the second single from the album Parallel Lines.
1990, Guns N' Roses singer Axl Rose was released on $10,000 bail, after being arrested for allegedly hitting a neighbour over the head with a bottle. The incident happened after a complaint to the police about loud music coming from the singer's house.
1998, All four original members of Black Sabbath reunited momentarily to play 'Paranoid' on US TV's David Letterman Show.
https://www.youtube.com/watch?v=MNozxVY4XFk
2002, Jam Master Jay from Run-DMC was shot and killed at his recording studio in Queens, New York.
2004, An arrest warrant was issued for Motley Crue singer Vince Neil after he allegedly knocked a sound man unconscious during a concert. Neil was said to have punched Michael Talbert in the face at Gilley's nightclub in Dallas after he asked the sound man for more volume on his guitar but attacked Talbert as he adjusted it, leaving him unconscious for 45 seconds.
Happy Birthday Grace Slick of Jefferson Airplane/Starship, On/Off again AC/DC drummer Chris Slade, and Eagle Timothy B Schmit.
Don't forget you can now get This Week in Music History every Friday from Nova.ie and Radio Nova.
To subscribe to the podcast, just click here