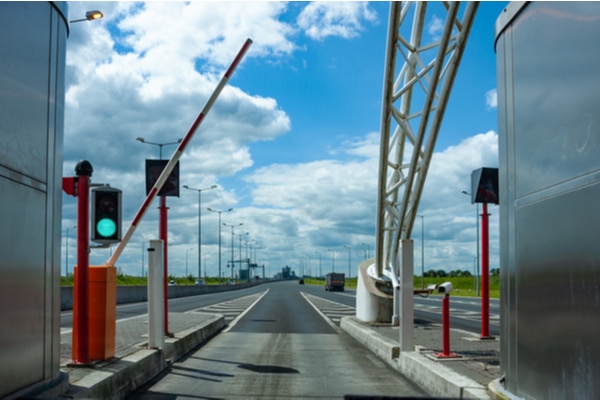 Eight of the State's 11 tolled motorways, bridges, and tunnels are set to increase toll charges in this coming January, the Irish Times reports. Coming in at a time of inflation, Transport Infrastructure Ireland (TII) said it would be the first increase for private car users since 2013.
Car vehicles will see a rise of 10 cents across most public private partnership (PPP) toll roads, with exception to the M3 in Co Meath. The M4 increases from €2.90 to €3, while the M1, N6, M7/M8, N8, N25 Waterford Bridge and Limerick Tunnel will increase from €1.90 to €2.
Vehicles accompanied with a toll tag will not see an increase on the M50, although video account users will rise 10 cents to €2.70. While vehicles which do not hold a toll tag or video accounts will see a rise to €3.20. TII said tolls for the Dublin Tunnel would remain at €10 in peak hours and €3 at all other times and the Dublin Tunnel remaining free for lorries.
Independent TD for Wexford Verona Murphy, a former president of the Irish Road Haulage Association (IRHA), said the increased toll charges would "drive up the cost of haulage and the outlay of hauliers.
"The result will be that the consumer pays, and it will be the lower income earners that will be hardest hit." she said. "The Government needs to reduce its tax take on toll and fuel costs to the haulier and they need to do it in a hurry, or the small operators will not survive."
A number of workers in the truck and haulage industry have held protests in Dublin to condemn the high cost of fuel. The Department of Transport said Ministers Eamon Ryan and Hildegarde Naughton had met the IRHA to discuss a number of matters. Topics on the agenda included fuel prices, decarbonisation of the HGV sector, and skills issues including the HGV driver shortage.
Ministers agree to consider the association's proposal to expand the relief available to hauliers under the Diesel Rebate Scheme. Although, this will link to the phasing out of older, more polluting vehicles, and an overall reduction in emissions from the sector. Details of the proposal are to be submitted to the department for further consideration.