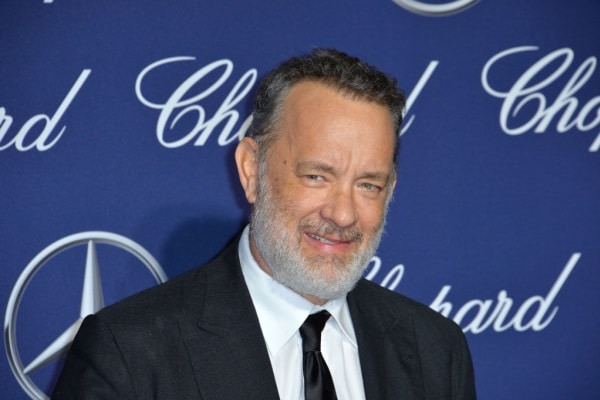 Tom Hanks has insisted that he supports the striking Hollywood Writers, adding that he too is on strike.
The actor turned author who is currently touring his own debut novel The Making of Another Major Motion Picture Masterpiece, made these comments as members of the Writers Guild of America (WGA) went on strike after their contracts expired.
This strike happened after the writers made a series of demands, including an increase in minimum pay, less exclusivity on single projects among others.
The WGA members have claimed that these conditions have diminished since the streaming era's content boom.
The strike has already halted several Hollywood productions and events, including the upcoming Tony Awards, as well as the 2023 MTV Movie and TV Awards.
"something coming down the pipe"
Speaking at an event in Los Angeles yesterday (May 15), Tom Hanks compared the current strike with the one he participated in during 1980.
Hanks also noted similarities with the rise of home video back then and streaming services now.
"That was because there was something coming down the pipe… there was this new thing coming, a new revenue stream – it was home video", the actor explained.
Hanks continued, "VHS had been invented and they knew there was going to be this pipeline of cash that had never existed in the business before. It was coming and they wanted to work out what that was going to be". 
"It's been about this understanding that a new thing was coming down – let's figure out what that pie is", he added. "I think we all now know the economic realities of streaming. We are at an evolutionary crossroads as far as how that pie [will affect the industry]". 
"Not just for the future of the bread and butter"
Elsewhere, Tom Hanks went into further detail about what is at the cornerstone of this strike for him.
"And when I talk about the pie, I'm talking about the new place that society is in, in which there are so many options for entertainment that [there's] this 'new concept' that we all now have to want to do – something very unique that used to be very standard in our lives", he said.
"The unique thing is we leave our house, drive to a place, be there at 7.45pm, park the car, buy a ticket, get the Diet Coke and sit in a room of strangers to watch a movie", the actor added. "That now is farther down the food chain than it used to be."
"So I am a member of every guild there is and I am on strike because this is going to have to be determined". 
"Not just for the future of the bread and butter issues that affect us all, but also for the arts and sciences of motion pictures". 
Ahead of his scheduled appearance at next month's Dalkey Book Festival, Tom Hanks also declared that he would boycott books which were rewritten to suit "modern sensitivities".  More on this here.
Earlier this week, Bad Sisters' star Sharon Horgan also stated that she was in "soildarity" with the US writers' strike. Horgan made these comments while accepting an accolade at the recent TV Bafta Awards. More here.