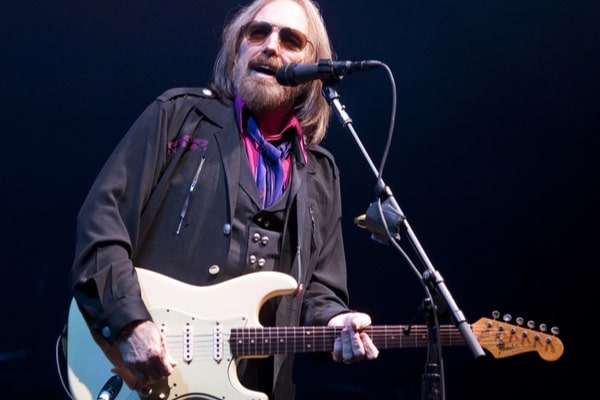 Would you like to listen to the article instead of reading it?
Available today (April 16) is the latest offering of music from the Tom Petty Estate. It was curated together by his bandmates, collaborators and family.
Finding Wildlowers (Alternate Versions) is a 16 track album compiled from the recent delux box set of Petty's orginal album from 1994. Petty passed away in 2017.
This latest release also includes long cuts, alternate takes, and jam versions of the tracks as Tom, co-producer Rick Rubin and band members worked to put the album together in 1994. It also gives fans access to the writing and recording of Wildflowers. Fans will also be able to realise the project's full vision.
The album was produced by Ryan Ulyate. Ulyate was Petty's longtime engineer and producer. Ulyate listened to 245 reels of 24-track tapes. These tapes revealed the evolutionary process of Tom Petty and his collaborators and finding the group willing to do their utmost to discover the material's magic.
Despite Wildflowers being billed as the singers' second solo album, nearly all of his band Tom Petty & The Heartbreakers appeared on the record apart from drummer Stan Lynch. Guitarist Mike Campbell also prouduced with Tom Petty and Rick Rubin back in 1994.
It also includes the track "You Saw Me Comin".
Tracklist for Petty Album Finding Wildflowers (Alternate Versions)
A Higher Place
Hard on Me
Cabin Down Below
Crawling Back to You
Only a Broken Heart
Drivin' Down to Georgia
You Wreck Me
It's Good to Be King
House in the Woods
Honey Bee
Girl on LSD
Cabin Down Below (Acoustic Version)
Wildflowers
Don't Fade on Me
Wake Up Time
You Saw Me Comin'
Last October would have marked Petty's 70th birthday. At the time, the likes of Foo Fighter, Stevie Nicks and Beck as well as many more confirmed plans to take part in a virtual ceremony to celebrate Petty's legacy. Check out Nova's report on that right here!
The Boss himself, Bruce Springsteen paid tribute to Petty at the time of his death.
Another well known hit from Petty "Freefallin" appeared in the 1996 film Jerry Maguire, starring Tom Cruise. Check it out here!