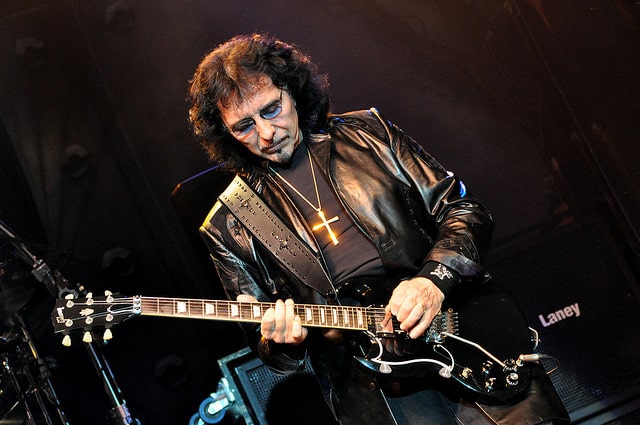 Black Sabbath guitarist Tony Iommi has been bestowed with The National Guitar Museum's Lifetime Achievement Award.
He will join an illustrious list of guitarists who have won the Lifetime Achievement Award. Tony Iommi becomes the sixth person to be honoured by the museum, following David 'Honeyboy' Edwards, Roger McGuinn of The Byrds, B.B. King, Vic Flick and Buddy Guy.
As the museums states, the award honours "A lifetime of contributing to the legacy of the guitar and having a singular importance to the development and historical appreciation of the instrument."
Speaking about receiving the award, Tony Iommi said "I'm very honoured by this award from the National Guitar Museum. The guitar has been an important part of my life for most of my life, and I'm happy to have contributed to its legacy. Not only that, but I have just the place for this award in my new studio."
As well as the award, one of his signature SG Epiphone guitars will also be added to the one of the museum's exhibition. It is called Guitar: The Instrument That Rocked The World, which tours around various US cities while organisers search for a permanent home. It consists of more than 80 guitars and various displays all aimed at preserving the history, evolution and cultural impact of the instrument.
Photo Credit: fürschtua