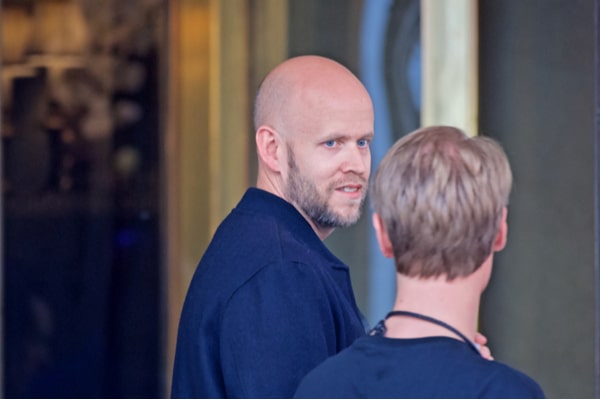 Spotify CEO Daniel Ek insists that it is "too early to know" the size of impact that the Joe Rogan row has had on the platform.
This comes after artists Neil Young, Graham Nash, Joni Mitchell and folk group Crosby, Stills & Nash all asked for the removal of their music from the platform.
These artists are all in unison over their opposition to the spreading of "misinformation" on the Joe Rogan podcast. Joe Rogan has a multi million dollar deal with the service.
On top of that, 270 members of the science and medical industry also penned a letter, branding Rogan's controversal Covid views as, "not only objectionable and offensive but also medically and culturally dangerous".
"don't change our policies" – Spotify Boss
Speaking to investors, EK said, "Usually when we've had controversies in the past, those are measured in months, not days".
He also added, "We don't change our policies based on one creator, nor do we change based on any media cycle or calls from anyone else". 
Ek also stated that Spotify have added a resource hub to the service, including information from experts and "links to trusted sources".
"This new effort to combat misinformation will roll out to countries around the world in the coming days", he said. "To our knowledge, this content advisory is the first of its kind by a major podcast platform".
"don't always get it right"
In light of this saga, Joe Rogan issued this response via Instagram. 
"I don't always get it right. I will do my best to try to balance out these more controversial viewpoints with other people perspectives so we can maybe find a better point of view", he said.
"I'm very sorry that they feel that way", he said Young's Spotify exit. "I most certainly don't want that. I'm a Neil Young fan, I've always have been a Neil Young fan".