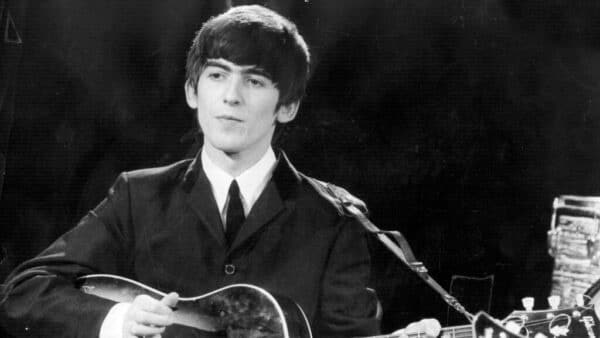 As we mentioned earlier on Today in Music History, today would have marked Beatles' star George Harrison's 78th birthday. Harrison passed way from cancer in 2001 aged 58.
Harrison was the lead guitarist for the Beatles and wrote several of the band's best known tracks, including While "My Guitar Gently Weeps" and "Something".
"The incredible side to George"
Last month, it was revealed that Ringo Starr recalled the last ever words that Harrison said to him on his deathbed in Switzerland.
Starr explained that he was going to see George, before travelling to Boston to see his daughter who was suffering with a brain tumour.
In footage taken from Martin Scorsese's documentary from 2011, George Harrison: Living In The Material World, Starr said, "The last weeks of George's life, he was in Switzerland, and I went to see him, and he was very ill".
He added, "And while he was being ill and I'd come to see him, I was going to Boston, cos my daughter had a brain tumour".
"And I said, 'Well, you know, I've got to go, I've got to go to Boston' and he was… phew, it's the last words I heard him say," Ringo added, clearly moved at this memory.
"Actually and he (George) said, 'Do you want me to come with you?'"
"So, you know, that's the incredible side of George" said a moved Ringo.
In 2002, a year after Harrison's death, a tribute concert was organised in The Royal Albert Hall with a star studded line up which included, Paul McCartney, Jeff Lyne, Tom Petty, Eric Clapton as well as others.
Tune in to FNL on Nova this Friday at 10 to catch performances from that incredible concert.
We also brought you the news earlier that another Beatle, Paul McCartney is to release a new book, documenting his lengthy career as a songwriter. Catch that report here.