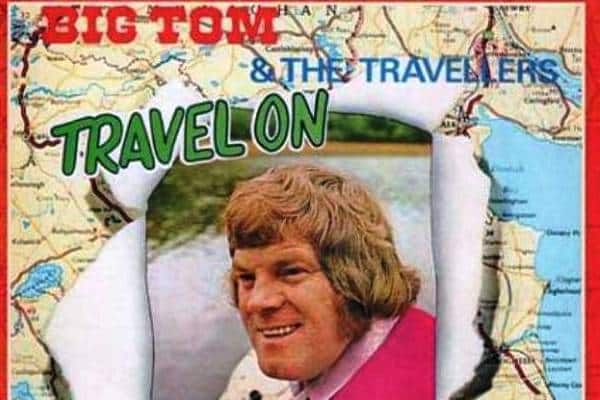 Big Tom is being remembered as a giant of Irish country music, who will leave a lasting legacy. He passed away this morning aged 81 in the company of his family.
In a statement, his family said: "Dad passed away peacefully in the company of his family – he will be sadly missed by all who knew him."
His band, the Mainliners, began playing local venues in 1965 before releasing a number of big hits and touring the UK and Ireland.
Big Tom left to form The Travellers in the late 1970s but his popularity didn't fade – and he was the first person to be inducted into Ireland's Country Music Hall of Fame in 2016.
McBride, from Co Monaghan, is best known for hits including 'Four Country Roads', 'Back To Castleblayney' and 'The Old Rustic Bridge'.
President Michael D Higgins described him as one of 'the most charismatic and influential artists in Irish country music' and that he leaves a lasting legacy.
Daniel O'Donnell has been among those paying tribute to Big Tom McBride today, saying that Tom's music connected the Irish diaspora over the years.
"He reached out to people in Ireland, and those who had emigrated from Ireland  In the days so many people lived in England and their connection with home was all the music and dances at the weekend. He will be missed so, so much. He was the greatest."
Statement by President Michael D. Higgins on the death of Big Tom McBride:https://t.co/goMzZQolup

— President of Ireland (@PresidentIRL) April 17, 2018
Very sad to hear of death of Big Tom. A giant of Irish country music for over 50 years, filling dance halls everywhere. Our sympathies and condolences to his family, friends and fans.

— Leo Varadkar (@LeoVaradkar) April 17, 2018
Very sad to hear of the passing of 'Big Tom' McBride this morning. He charmed and entertained so many over the years -a legend of the Irish Country Music scene.

— Micheál Martin (@MichealMartinTD) April 17, 2018
Big Tom 'We'll meet again, hopefully,' Ar dheis dé go raibh a anam more songs here. https://t.co/9KT7J81JK1 pic.twitter.com/gWTwuqBesX

— Irish Country Music (@CeolCountry) April 17, 2018