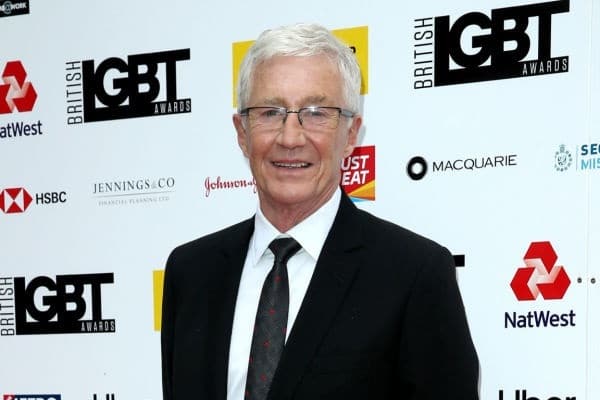 Would you like to listen to the article instead of reading it?
Mourners paid special tributes to the late presenter and comedian Paul O'Grady, who was laid to rest today at Adlington Church.
O'Grady passed away last month aged 67. Over the weekend, it was confirmed that he died of cardiac arythmia syndrome, having suffered heart attacks in 2002, 2006 and 204.
O'Grady's husband Andre Postasio revealed that he died "unexpectedly, but peacefully" at his home in March.
"He will be greatly missed by his loved ones, friends, family, animals and all those who enjoyed his humour, wit and compassion", he added. "I know that he would want me to thank you for all the love you have shown him over the years", he said. 
"an absolutely lovely man"
At the service in honour of Paul O'Grady, crowds gathered outside Adlington Church in Kent.
Kent had been the presenter's adopted home for two decades, having been born in Birkenhead.
Following the servicee, a bake sale was organised at the Walnut Tree Pub, with proceeds going to the Battersea Dogs & Cats Home, a charity which O'Grady had worked so closely with throughout his life.
Paying tribute to O'Grady, Ginny Taylor, Adlington's Women's Institue chairperson had this to say.
"We wanted to honour Paul because he was very much part of our village. He was lovely, an absolutely lovely man", she stated.
"I was always very engaged. He must have got fed up to his back teeth with everyone but he was always good. It is a real shock just even talking about it". 
These sentiments were also echoed by Walnut Tree landlady Karen Barrett, who described Paul O'Grady as "lovely". 
"I don't quite know how I feel about today to tell you the truth … until he comes past and I am going to cry", she said. "It will be real. He was just lovely and if you didn't get to meet him, then you missed out on life. You really did, he was just great".