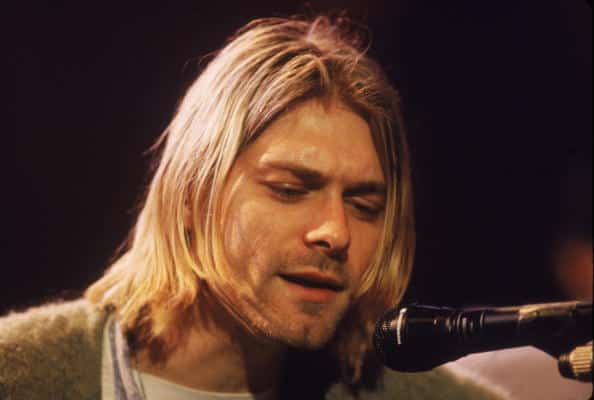 Yesterday marked the 27th anniversary of the death of Nirvana frontman, Kurt Cobain. Cobain committed suicide on 5 April 1994. His body was found on the 8 April by an electrician at his home. More here.
Cobain is another member of the 27 club. A list of talented stars who all passed away at the young age of 27. The list includes Jim Morrison, Amy Winehouse and Jimi Hendrix.
Over the Bridge
Kurt Cobain suffered with mental health issues. There is now an organisation called Over the Bridge, which helps artists battling such issues.
Recently, the organisation has founded a project called The Lost Tapes of The 27 Club and released Drowned in the Sun. This was composed by artifical intelligence.
Each track comes from these AL programs and analyses up to 30 songs by each artist and studies the vocal melodies, guitar riffs, chord changes, drum patters and lyrics, to guess what their new composition would sound like.
A human then takes these elements and produces the composition. In Nirvana's case, it was done by a tribute singer, Liam Hogan.
"their hearts will always be touched" – Tributes to Cobain
Yesterday fans paid tributes in their droves to Cobain on social media.
One fan wrote, "27 years ago today we lost a legend. You changed and revolutionised music so much that as long as people exist on this earth their hearts will always be touched. We think about you everyday and we all miss you so much".
Another wrote, "In April 1994 I wasn't 7 yet and I wasn't aware that your music and your attitude would be such a comfort and a rescue in my life for the years to come," one fan wrote on Twitter. "#KurtCobain will live forever in the heart and the mind of all those who will be listening to #Nirvana's music".
Anoter fan paid tribute by tweeting, "Forever in peace. Forever in the heart. Free forever. We all miss you. Kurt Cobain 1967-1994″.
Former Nirvana drummer and current Foo Fighters' frontman Dave Grohl paid his own tribute to Cobain earlier this year, hailing him as the "greatest songwriter of our generation". More here.
Cobain's widow Courtney Love also received her vaccine against Covid-19 earlier this year.
Check out Nirvana's cover of David Bowie's "The Man That Sold The World Here".