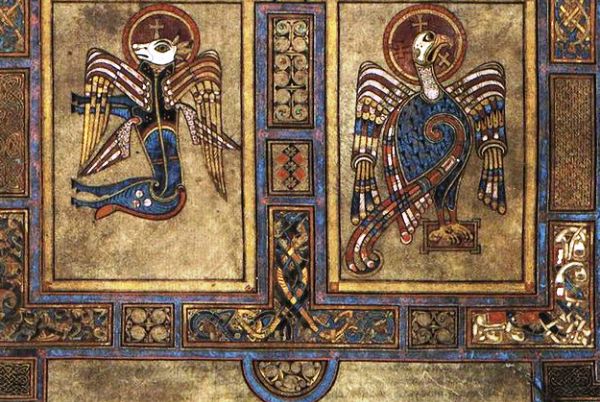 Trinity College has issued news of a competition for entrants which is inspired by the Book of Kells. Judges are looking for modern and innovative interpretations of the animals depicted in the Book of Kells from participants, which decorated the writing and represent different ideas from the bible.
The second ever Book of Kells Creative Competition is open to primary, secondary and adult categories and under two competition categories.
The first is an art competition which invites participants to share a modern and innovative drawing, sketch or painting inspired by the scribes use of images of animals.
The second category is writing and invites participants to write a poem or short story also centred on the animals in the manuscript.
Commenting on the call for entries, Laureate na nÓg, author and illustrator, PJ Lynch, who will judge all art competition entries says:
"The painting of animals is used as symbols to mean different things through the Book of Kells. Some symbols are recognisable as old Celtic symbols, but others are yet still unknown, which gives great scope for creativity amongst our budding artists.
At a time when people couldn't read, the symbols were an important and powerful way of spreading the message and ethos of Christianity. Demonstrating an understanding of this power and representing it in a unique and individual way that reflects the spirt and beauty of the Book of Kells is exactly what the judging panel is looking for in this competition category."
Trinity Professor and writing judge Darryl Jones, Dean of the Faculty of Arts, Humanities and Social Sciences said; " This competition reflects the enduring inspiration of the Book of Kells for people of all ages.
The symbolism inherent to the animals throughout the manuscript gives huge creative scope to participants. Whether those who enter choose to story tell in the form of poetry or a short story the key for judges is a modern interpretation without losing your own individual style and vision in the piece."