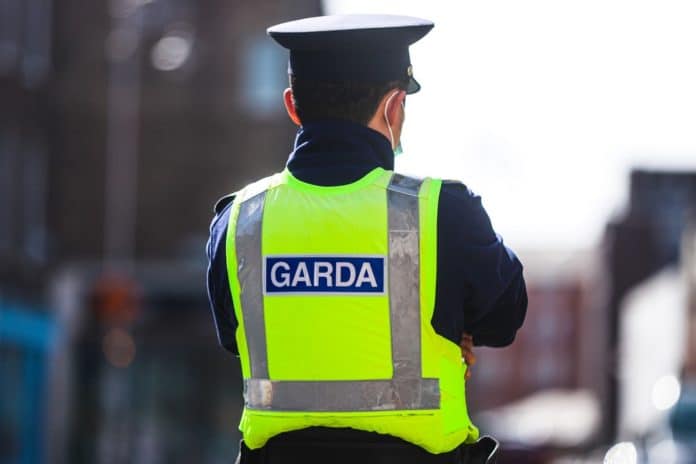 Three people have been arrested in connection with the assault and violent disorder outside a pub on the Ballyfermot Road at 12.45am on Monday morning.
A member of the gardaí remains in hospital following the assault this morning. The male and female gardaí were assaulted by a number of people, and called for back up.
Both gardaí were taken to St James's Hospital, and one has since been released. A man in his 50s and a man in his 30s were arrested at the scene, as well as a woman in her 50s.
The Garda Representative Association tweeted:
(@GARDAREP) "Today we pay tribute to our courageous colleagues who were subjected to a vicious and sustained assault last night.
We wish them a speedy recovery and thank their colleagues who went to their assistance, leading to the arrest of suspects." #GRA #PROTECTTHEPROTECTORS
Local Ballyfermot Cllr. Daithí Doolan says:
"This attack was wrong. No one should face this level of violence for simply doing their job. Those involved in the attack do not in any way reflect the good people of Ballyfermot.
"This level of violence is deeply worrying. I would appeal to anyone who has information to please contact the Gardaí and help bring the attackers to justice. We need to work together to make Ballyfermot a safer place for everyone."
The Association of Garda Sergeants and Inspectors (AGSI) has condemned the assault.
Its General Secretary Antoinette Cunningham says: "Political leaders need to also come out strong and condemn the violence against Gardai and called for mandatory sentences for assaults on all frontline emergency responders.
"We need action now on mandatory sentences as a deterrent for crimes like this."
Commenting on video footage circulating of the attack on social media, she described it as "dangerous and dehumanising."
"Social networks need to take more responsibility and take down content like this as it feeds into copycat incidences.
"Today is a terrible day for the force and I want to send the wishes of AGSI to our Garda colleagues, their family members and their station colleagues."
A garda spokesperson says: "Two members of An Garda Síochána responded to a call concerning a public order incident at a licensed premises on Ballyfermot Road at approximately 12.45am on 21st November, 2022.
"On arrival at the scene the two members of An Garda Síochána (a male and a female) engaged with a number of individuals on the street.
In the course of dealing with the incident, both members were assaulted by a number of persons that were present and called for assistance from nearby colleagues who arrived within a very short period of time.
"Two males suspects, one aged in his 50s and one in his 30s were arrested at the scene for assault contrary to the Non-Fatal Offences Against the Person Act 1997 and are currently detained at Ballyfermot Garda Station in accordance with the provisions of Section 4 Criminal Justice Act 1984.
"A female suspect aged in her 50s was also arrested at the scene for offences contrary to the Criminal Justice (Public Order) Act 1994.
"Both Garda members were taken by ambulance to St James' Hospital, where one member has since been discharged and the second remains in hospital pending further assessment in relation to injuries sustained in the course of the incident.
"A full investigation has been initiated at Ballyfermot Garda Station and we are appealing for any person that witnessed the incident or that has any video footage of the incident to contact the investigating team at Ballyfermot Garda Station 01 6667200, the Garda Confidential Line 1800 666 111 or any Garda Station.
"We also ask that any footage of the incident is not circulated further on social media."