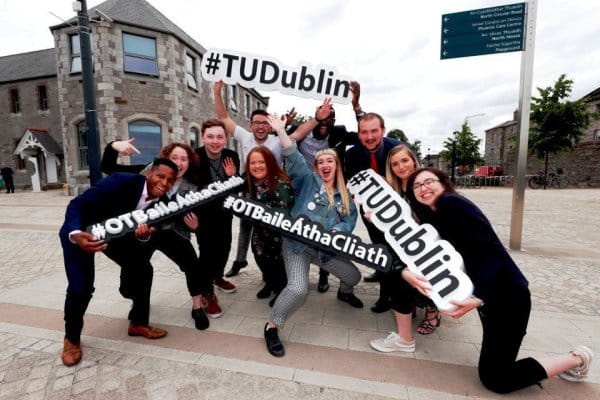 Dublin is getting a new university.
Three Institutes of Technology have merged to form Ireland's first technological university. Technological University Dublin – or TU Dublin – is set to open in January 2019.
(DIT) Dublin Institute of Technology, (IT Blanchardstown) Institute of Technology Blanchardstown and (IT Tallaght) Institute of Technology Tallaght are uniting to create a new 3rd level facility.
The university will be located on three campuses at Grangegorman, Blanchardstown and Tallaght.
It'll be the only university in Ireland offering programmes from Level 6 to Level 10 – from apprenticeships to doctorates.
The Government's also announced further funding of €4.4m towards its development, meaning a total of almost €9.3m has been spent to date.
Fianna Fáil Spokesperson on Education Thomas Byrne TD says the approval of Ireland's first Technological University is a positive development which follows years of delays as the Government continues to struggle to set out its vision for third level education.
"Today's news is a positive development but huge uncertainty remains over the future direction of third level education. It's now over two years since the Cassells Report was published which set out in stark terms the challenges facing the funding of third level education. The key and prime recommendation of the report is that substantially more State funding is required for third level education.

"Last year the Oireachtas Education Committee called on the Government to establish a technical study to determine how the findings of the Cassells Report will be implemented. The Government has put off implementing such a study until next year at the earliest.

"The creation of Technological Universities needs to be matched with tangible action on the ground. Third level institutions are struggling to do more with fewer resources and the competitiveness of our universities is at risk as a result. The failure by Government to provide a clear policy direction for third level education is undermining our entire strategy of promoting a highly skilled and versatile workforce," 
Taoiseach @campaignforleo speaking at DIT Grangegorman today as the Government gives the green light to Ireland's first Technological University, TU Dublin. pic.twitter.com/6kKwghQtwZ

— Fine Gael (@FineGael) July 17, 2018