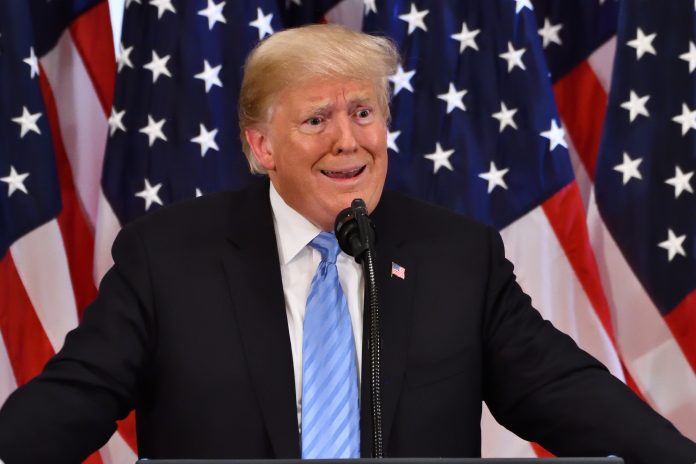 The war of words continues between President Trump and pop singer Lady Gaga. The singer comes in for some criticism from Trump as she lends her support to President hopeful, Joe Biden.
At his rally, in Biden's home state of Pennsylvania, Trump told the crowd that he could tell them a lot of stories about Lady Gaga. During the campaign, a host of celebrities have come out in support of Joe Biden, while many oppose President Trump.
"Now he's got Lady Gaga," Trump said in reference to Gaga's endorsement of Biden.
"Lady Gaga is not too good. I could tell you plenty of stories, I could tell you stories about Lady Gaga. I know a lot of stories about Lady Gaga. And Jon Bon Jovi? Every time I see him, he kisses my ass. 'Oh, oh, Mr. President.'"
Trump continues to verbally tarnish the reputations of anyone who crosses him. But the Poker Face singer does not seem to want to hide away from his comments. Gaga took to the podium at Biden's rally in Pennsylvania and gave an impassioned message to voters.
"Vote like your life depends on it, or vote like your children's lives depends on it, because they do. Everybody, no matter how you identify, now is your chance to vote against Donald Trump. A man who believes his fame gives him the right to grab one of your daughters, or sisters, or mothers or wives by any part of their bodies. Vote for Joe. He's a good person."
Gaga was referring to Trump's infamous 2005 boast that "when you're a star, they let you do it … Grab 'em by the pussy. You can do anything".
Trump also has his say on Lebron's Championship
Trump also had words to say about basketballer Lebron James, who won the 2020 NBA championship with the LA Lakers in October.
"I didn't watch one shot, I got bored, back forth, back forth," Trump said. "You know why? When they don't respect our country, when they don't respect our flag, nobody wants to watch."
Trump was referring to the kneeling protests James and his team made on their return in July.
James later took to Instagram to endorse Joe Biden. "We need everything to change and it all starts tomorrow."
Tonight, voters will select presidential electors who in turn will vote on December 14th.