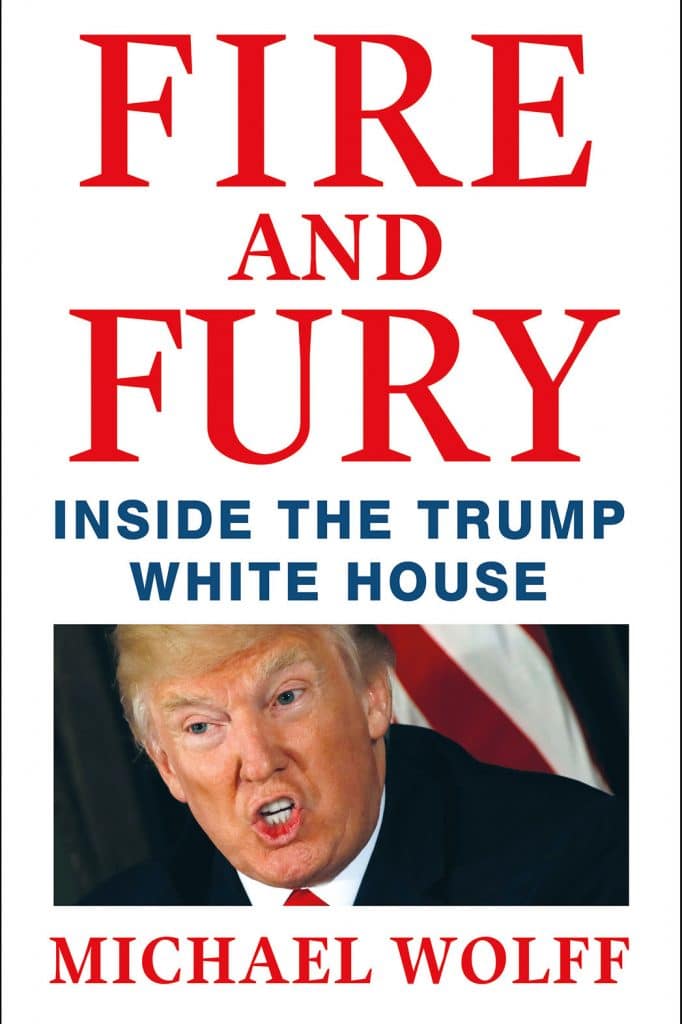 The US Secretary of State says he has never questioned the mental health of President Trump.
Rex Tillerson's comments come after the author of a new book about the Trump administration claimed "100 per cent of the people around him" question his fitness for office.
Donald Trump says the book about life in the White House is full of lies and misrepresentations.
The author of Fire and Fury, Michael Wolff, claims he didn't want to win the presidency.
Bookshops in the US reported people queuing up outside – after the book was released a few days early as Mr Trump's lawyers tried to stop its publication.
Top takeaways from #FireAndFury
– People around Trump think he's stupid
– He's not a big reader
– He never wanted to be pres
– He doesn't understand the Constitution
– He's paranoid
– His sexism continues
– His mental state might be worsening
– Bannon calls campaign 'treasounous' pic.twitter.com/OT2Sjqs2WY

— NowThis (@nowthisnews) January 5, 2018
Twitter has been going wild:
So the 'most qualified US presidential candidate in history' lost to someone who didn't even want to win?
Has anyone been brave enough to tell Hillary yet?#FireAndFury

— Piers Morgan (@piersmorgan) January 5, 2018
Michael Wolff is a total loser who made up stories in order to sell this really boring and untruthful book. He used Sloppy Steve Bannon, who cried when he got fired and begged for his job. Now Sloppy Steve has been dumped like a dog by almost everyone. Too bad! https://t.co/mEeUhk5ZV9

— Donald J. Trump (@realDonaldTrump) January 6, 2018
Meanwhile,
Twitter says it won't block world leaders or take down their controversial tweets – after being asked to remove Donald Trump.
Critics say a recent tweet about North Korea's nuclear weapons endangered the world and violated the site's ban on threats of violence.
In a blog post, the company says its purpose "is to serve and help advance the global, public conversation".
Featured Image via: The Hollywood Reporter