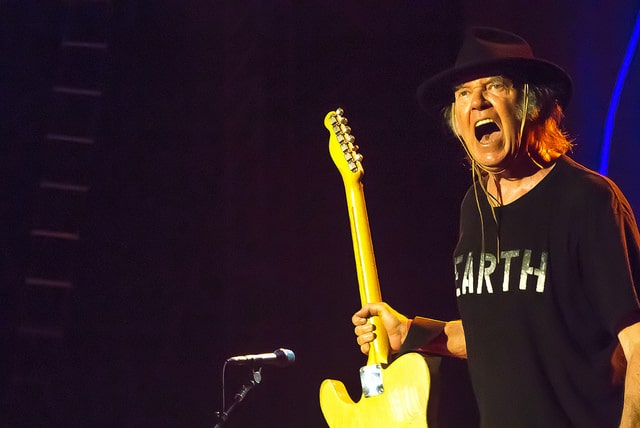 US presidential candidate Donald Trump has hit back at Neil Young saying that he is "a total hypocrite". Young recently slammed Trump, for using his song 'Keep On Rockin In The Free World' without his consent.
Trump responded to Young saying that he had in fact gotten permission to use the song for his campaign. Trump has now called Young a hypocrite, posting a tweet saying "A few months ago Neil Young came to my office looking for $$ on an audio deal & called me last week to go to his concert. Wow!"
Trump later tweeted out a disparaging remark against Young's song , saying " Rockin' In The Free World' was just one of 10 songs used as background music. Didn't love it anyway." Then the billionaire businessman tweeted out a picture of the two of them shaking hands and sealing the deal.
Young who recently released his new album The Monsanto Years, is now fighting an uphill battle against Trump, with clear evidence being shown that Young and Trump were working together. No doubt Young will definitely will have a response, since he is one of the most outspoken men in rock.
Photo Credit: Takahiro Kyono