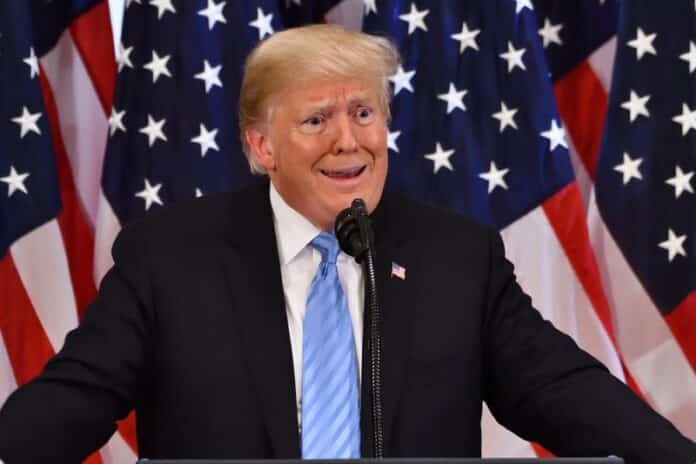 Outgoing US President Donald Trump has issued an executive order to create a garden of American heroes.
The President proposed the garden last summer in response to national protest stemming from the Black Lives Matter movement. He had suggested creating the garden at Mount Rushmore and has also denied a New York Times report suggesting he wanted to add his face to the mountain that is adorned with former Presidents.
It has been reported that the garden will host up to 250 statues.
The executive order referred to the protests as "a dangerous anti-American extremism that seeks to dismantle our country's history, institutions and very identity".
Now, the garden has been described as "America's answer to this reckless attempt to erase our heroes, values and entire way of life. On its grounds, the devastation and discord of the moment will be overcome with abiding love of country and lasting patriotism. This is the American way."
However the list of statues proposed in the order has left many people confused. American musicians such as Johnny Cash, Elvis Pressley and Whitney Houston are to be celebrated in the garden.
Many non-American's feature in the list such as Alex Trebek, the Canadian host of the much beloved TV game show 'Jeopardy'. German political scientist Hannah Arendt is also to be featured in the garden of American heroes.
Swedish actress Ingrid Bergman and British director Alfred Hitchcock are also included in the garden.
Christopher Columbus and President Andrew Jackson are also featured in the garden alongside prominent Native American figures such as Sitting Bull, Sacagawea and Red Cloud. Both Columbus and Jackson are known for their brutal treatment of Native American people.
Columbus is said to be have been the first person to discover America. However, Columbus should be regarded as the man who introduced the Americas to western Europe. Native Americans had already discovered America.
Another interesting name on the list is Woody Guthrie. He was an American singer-songwriter who once wrote the song 'Old Man Trump'. The song laments the Trump family for their racist housing policies in New York in the 50s. You can check out the song below.
It is strange to see President Trump call Woody Guthrie an American hero considering how Guthrie had so much contempt for Trump's family.
Trump is also set to carry out around 100 pardons today on his last day in office, you can check out our report on it here.