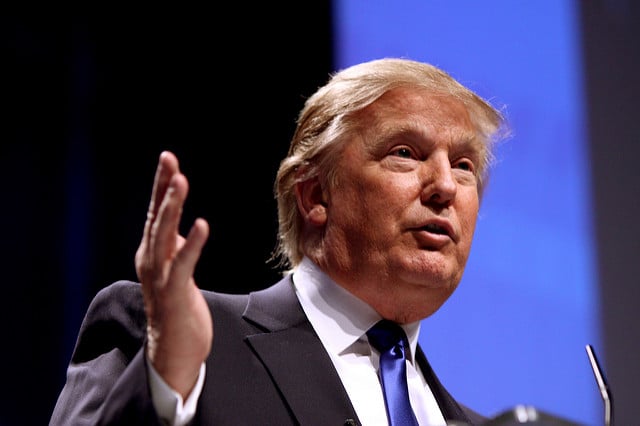 President of the United States, Donald Trump, has claimed Sunday's mass shooting in Texas is not a gun problem.
In response to the devastating event, President Trump stated the incident was the result of a mental health problem, and not that of gun laws.
26-year-old, Devin Patrick Kelley, opened fire during a church service in Sutherland Springs, Texas, on Sunday morning, November 5th, killing at least 26 people and injuring at least 20 others.
President Trump stated: "I think mental health is your problem here, based on preliminary reports this was a very deranged individual with a lot of problems over a long period of time."
"We have a lot of mental health problems in our country, as do other countries, but this isn't a guns situation. I mean, we could go into it, it's a little bit soon to go into it, but fortunately somebody else had a gun that was shooting in the opposite direction, otherwise it wouldn't have been as bad as it was, it would have been much worse."
Trump says he believes the Texas shooting was caused by a "mental health problem," not an issue with US gun laws https://t.co/6PR3NU9yOy pic.twitter.com/Q1MZqvO96q

— CNN (@CNN) November 6, 2017
"This is a mental health problem at the highest level. It's a sad event."
The gunman was found deceased soon after the shooting took place in a crashed vehicle near neighbouring, Guadalupe County, amid a cache of weapons.
The tragedy is the largest mass shooting in the state of Texas, and police have said the youngest victim was just five-years-old.
President Trump's comments come from Tokyo, but his response has garnered some heavy criticism online with users citing recent acts since his inauguration.
Then why did he revoke an Obama era law prohibiting the mentally ill from buying guns???

— . (@williamlegate) November 6, 2017
So why did he gut funding for mental health services?

— Brian Kemm (@BrianKemm) November 6, 2017
Feature Image: Gage Skidmore