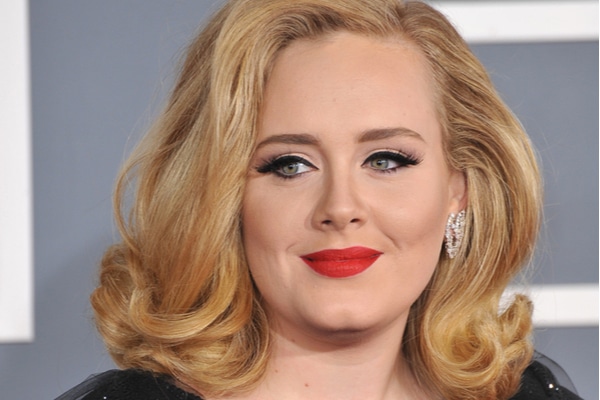 An Austrailian TV host has issued an apology to Adele after he admitted that he had never listened to her album "30". He admitted this during an interview with the singer!
This interview led to Adele's record label Sony Music withholding the footage, which cost the channel A$1 million (£500,000).
"not a deliberate snub"
Speaking to an Austrailian newspaper, TV host Matt Doran revealed that he missed an email sent to him. This email included a preview copy of Adele's album.
"It was an oversight but not a deliberate snub", he insisted. "This is the most important email I have ever missed".
Doran who co-hosts a show called Weekend Sunrise, has also denied reports that he was suspended by the TV channel following this mishap.
Doran recently posted this on Twitter.
Back at it with the boys! This one is going to be pretty special … 🤫@7newsspotlight #london @ London, United Kingdom https://t.co/LZcgxZAV2A

— Matt Doran (@mattdoran22) November 3, 2021
Spotify Removes Default Shuffle At Request Of Adele
Speaking of "30", Spotify have removed the default shuffle and will stream Adele's album in the order that she arranged the songs in.
Adele herself had taken to Twitter to say that artists, "create albums with so much care and thought into our track listing for no reason. Our art tells a story, and our stories should be listened to as we intended. Thank you, Spotify, for listening".
A spokesperson for the streaming site also added that they were "excited" to be releasing this feature which as been "long requested by both users and artists". The shuffle option is still available for listeners who preffered this option.
The statement also added, "As always, we will continue to iterate our products and features to create the best experiences for both artists and their fans,".
More on this here.
Not everyone has been a fan of the new album. Certain journalists like Piers Morgan have called the record "hypocritical". Morgan criticised Adele for including her son on it. Given how hard she had previously worked to protect his privacy.
Adele reflects on her life in this album, including her divorce from husband Simon Konecki.
Morgan wrote this in his column for the Daily Mail. "Of course, all this hypocrisy is par for the course with today's over-sharing celebrities who love to reveal every prurient detail of their lives for commercial gain, whilst simultaneously demanding 'privacy'".