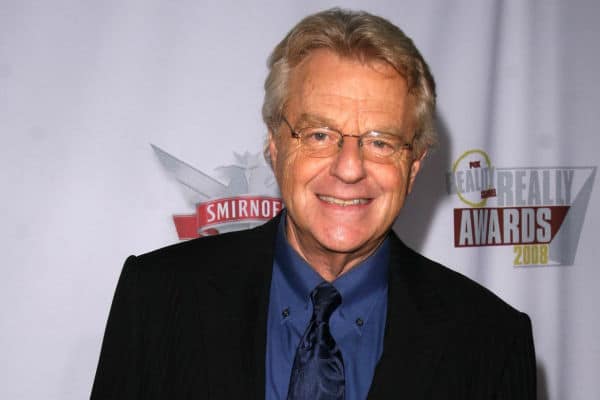 Would you like to listen to the article instead of reading it?
US talk show host Jerry Springer has died aged 79, it was confirmed.
Springer was renowned for hosting his own TV series, 'The Jerry Springer Show', which saw him sign off each episode by telling the audience to "Take care of yourself, and each other".  The show ran from 1981 to 2003.
The Jerry Springer Show also inspired the British talk show, The Jeremy Kyle Show, which ran from 2005 to 2019.
Before his broadcasting career took off, Jerry Springer worked as a political reporter and commentator.
Along with being the Mayor of Cincinnati from 1977 to 1978, Springer also worked as a political campaign advisor to Robert F Kennedy.
Another Broadcasting Legend Laid To Rest
News of Jerry Springer's passing comes just weeks after another TV legend, Paul O'Grady was laid to rest.
The presenter and comedian passed away aged 67, as confirmed by his partner Andre Postasio.
"He will be greatly missed by his loved ones, friends, family, animals and all those who enjoyed his humour, wit and compassion", he added. "I know that he would want me to thank you for all the love you have shown him over the years".
"We wanted to honour Paul because he was very much part of our village. He was lovely, an absolutely lovely man", Ginny Taylor, Adlington's Women's Institue chairperson said in tribute to O'Grady.
"I was always very engaged. He must have got fed up to his back teeth with everyone but he was always good. It is a real shock just even talking about it". 
More on this here.