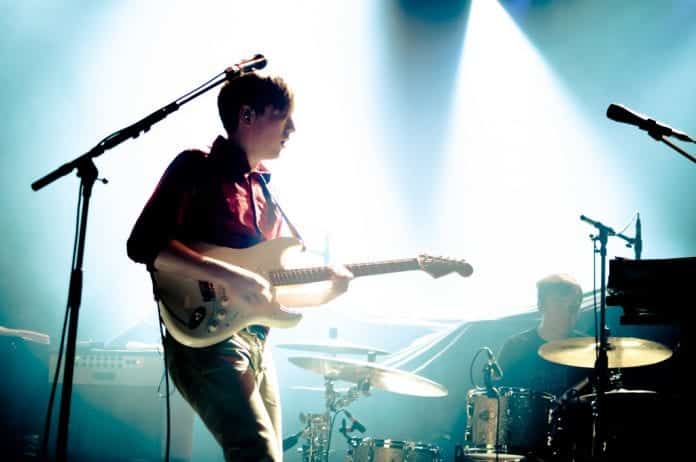 Two Door Cinema Club have opened up about their next studio album. The Irish band played Leeds Festival Main Stage on Saturday and spoke to NME before the big gig.
The band saw huge success with their first two records, before going on a 18 month hiatus in 2014 while lead singer Alex Trimble recovered from a mental and physical breakdown. All members of the band have been through a lot, learning how to work with each other again after confessing that they began to despise one another after spending so much time on the road together.
So when they made their comeback in 2016, it was music to fan's ears. The lads released their third album 'Gameshow', which was sonically very different from their previous two. Which they've said, has made them more adventurous with their upcoming fourth album.
"We've gone all over the place," said singer Alex Trimble. "Obviously the last record was a big jump from the previous two and that's kind of opened us up to thinking of going in even more different places, and so there's a huge spectrum of ideas in the pot right now."
Guitarist Sam Halliday also said: "It's been a pretty crazy 18 months/two years for us so we've not really had as much time in a studio as maybe we would have liked, but yeah, we're finishing up in October and we're hoping to take those ideas beyond the ideas stage."
Check out the latest live video from the band performing 'Bad Decisions' below!
Photo Credit: Kmeron