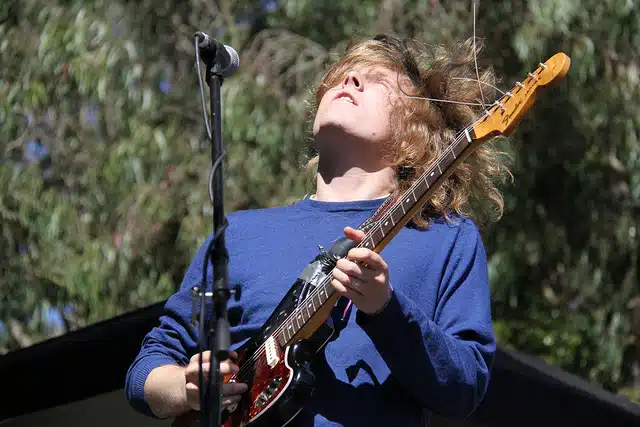 American singer and guitarist, Ty Segall, tore up the stage on Conan O'Brien's television show, debuting his song 'Feel'.
Ty Segall's musical style draws from Bowie, Black Sabbath, The Stooges and The Beatles. The track 'Feel', is a great example of his mean guitar and sixties revivalist sound.
All has been quiet from the San Franciscan rocker since the announcement of his new album in June. The only leak from his upcoming 17 track record Manipulator has been the song 'Susie Thumb'.
He's had a steady release of records since his debut album Ty Segall in 2008 – Manipulator will be his seventh solo release.
The Bay Area rocker is also a member of a number of other groups, including Fuzz, The Traditional Fools, Epsilons, Party Fowl, Sic Alps, The Perverts, as well the Ty Segall Band.
He took to the Conan stage with a little Bowie/Clockwork Orange style makeup and ripped through the song with utter intensity.
If you've never heard Ty Segall before, and claim to be a guitar lover, then you have to watch his performance below. Just wait for the two minute mark.