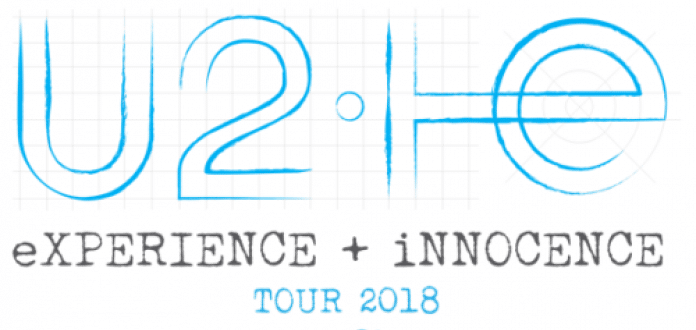 It was just yesterday that U2 announced their tour dates for 2018 with both Dublin and Belfast featuring in the line-up.
And now they've added an extra two dates to their Dublin gigs. Along with the dates previously reported below, you will ALSO be able to get tickets for to see the band on November 9th and 10th.
And you can purchase tickets for all FOUR Dublin dates this Friday, February 2nd!
The 'eXPERIENCE + iNNOCENCE' tour will make it's way to Ireland in October and November of this year.
Their Belfast performance will take place in the SSE Arena on October 27th while they will return home to Dublin on the 5th and 6th of November playing to the 3Arena.
Bono and the lads will be returning to indoor venues, picking up where 2015's ground breaking iNNOCENCE + eXPERIENCE tour left off after the release of the band's 14th studio album 'Songs of Experience'.
The new tour will explore the latest in cutting-edge technology as with all U2 gigs so you can expect quite the production.
Tickets for the gigs will go on sale on Friday morning – all general floor tickets in Dublin and Belfast will be paperless and available online or at the box office only.
For people heading to the box office – there is NO queuing permitted at the 3Arena prior to 8am due to heavy local construction.
Have your finances in order by Friday folks!