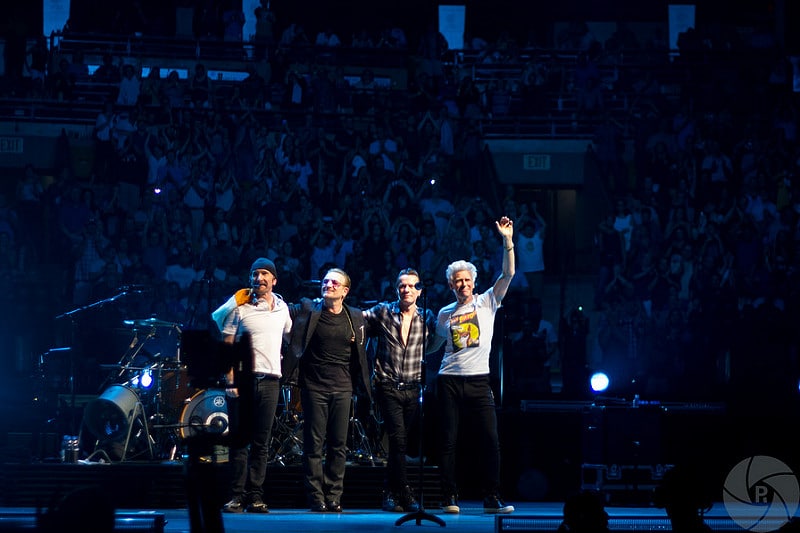 Do you have any burning questions to ask Bono and Co.? Of course you do! Well now is your chance.
This Thursday, March 9th, marks thirty years since the release of The Joshua Tree and to celebrate Adam, Bono, Edge and Larry will be live on Facebook to answer your questions about the iconic record.
The Joshua Tree was the fifth studio album by U2 and it was released on the 9th of March, 1987. It was the album that launched the band into the spotlight with their three massive hit singles 'I Still Haven't Found What I'm Looking For', 'Where The Streets have No Name' & 'With or Without You'.
Using the textured sonics of The Unforgettable Fire as a basis, U2 expanded those innovations by scaling back the songs to a personal setting and adding a grittier attack for its follow-up, The Joshua Tree.
On Thursday you will be able to ask the band anything about the eleven songs on the album and the subsequent tour which saw them playing stadiums for the very first time.
Which was the song that nearly made it?
What was your personal highlight of 1987?
What was it like recording in Adam's house?
Which one song proved the biggest surprise?
Your band, your questions – post them in the comments below the story on U2.com or on FaceBook, Twitter, Instagram, Google + and Tumblr. Use the hashtag #AskU2 #U2TheJoshuaTree2017
Then tune in to the band's Facebook page this Thursday at 3pm (EST) to catch the band live from the studio… answering your questions.
The band are then hitting the road this summer to celebrate the 30th anniversary of their Joshua Tree album. The tour will kick off in Vancouver in May, and then head to the US before coming to Dublin for their much anticipated Croke Park concert, on 22nd July. The Dublin band will be supported by Noel Gallagher's High Flying Birds during the European leg of the tour, which includes the band's Dublin date.
The Dublin concert will bring the band back to the same venue which held the original Joshua Tree Tour concerts in 1987. Speaking of the news, Bono said "It's going to be a great night in Dublin," the frontman continued, "Croke Park is where the album was born 30 years ago".
Photo Credit: Phil Romans