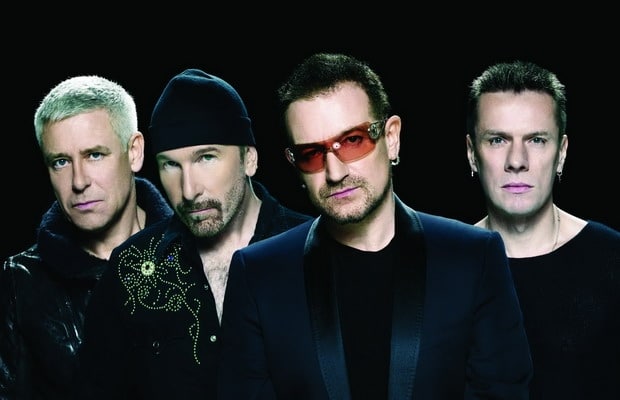 U2 fans will have to wait a little longer for the band's new album that was due to be released this Spring.
The highly anticipated follow up to 2009′s "No Line On The Horizon" is now likely be released in the Summer of this year.
U2 drummer Larry Mullen told the "The Hollywood Reporter"
We were on a roll with the new material when we made the decision to abandon ship to focus on the song "Ordinary Love" from the film Mandela: Long Walk to Freedom.
The Edge also said it was something they "just had to do" because of their history with Nelson Mandela and the late South African president's cause.
"An end now seems in sight however. "Right now, people are … running as if to a finish line," Bono said. "[But] the album won't be ready till it's ready."
"Ordinary Love" won a Golden Globe last month, and is also nominated for an Academy Award. This year's Oscars will be handed out March 2nd.