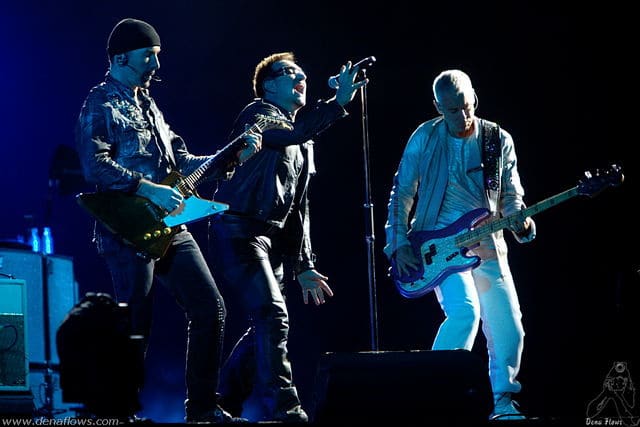 U2 have revealed the new set up for their 'Innocence + Experience Tour' which includes a massive LED screen suspended over the centre of the stage,which they can interact act. This time around they have ditched the outdoor stadiums for the more intimate indoor arenas.
We're used to the massive stages from the 'Pop' and '360°' tours, but this time around they have paired things back and instead of huge screens behind them there is a solitary light over their heads. Although, they do have an enormous LED screen which can project a giant image of the band members.
It's a mixture of audio and visual, as images are projected on the screen to go with the music. While the new album Songs of Innocence is about going back to basics, they always seem to find a way to push the envelope when it comes to the live shows.
Photo Credit: Dena Flow