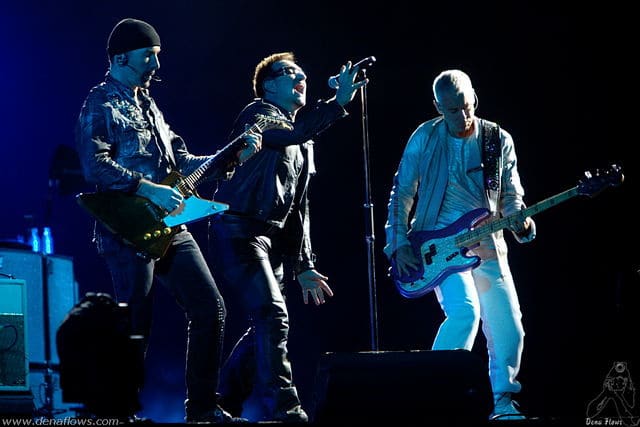 It appears that U2 could be playing shows in Dublin's 3arena later this year around November. The reason for the speculation is due to the recent news that some of U2's crew have booked into a nearby hotel.
The band previously said they would possibly be playing some shows in Dublin around Christmas. They then revealed that due to the size of the 3arena they would be unable to do shows in the venue.
However it appears that it could be back on as U2's crew have booked into the nearby Gibson Hotel between November 25th and 29th. This more than likely suggests that U2 will be in Dublin during those dates.
The band's final confirmed European tour date is in Paris on November 15th which leaves those three nights open. The news came from The Sun, whose sources said "Expect an announcement from U2 very soon on Irish concerts very soon, and I'd say late November would be when the dates would take place."
This is very exciting for U2 fans since it looked like the dates wouldn't initially go ahead because of the technical complications. So maybe they have found a way to scale things down and make their show work in the 3arena.
Photo Credit: Dena Flow