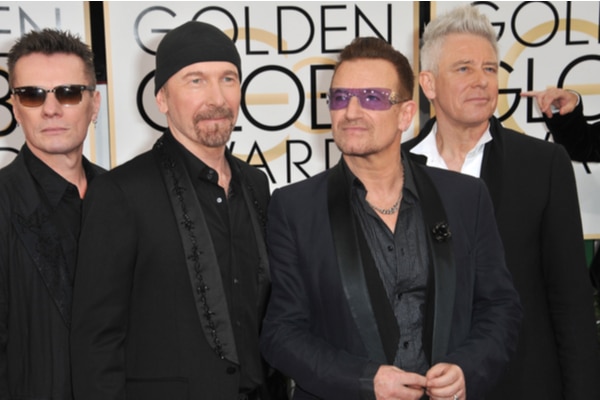 U2 have released their new single "Your Song Saved My Life", their first new material since "Ahimsa" in 2019.
The track was previously previewed on their official TikTok account, which was set up by the band recently. Follow the band's TikTok account here.
The song is also taken from the upcoming animated film Sing 2, which will see Bono voice a reclusive rocker called Clay Calloway. More on this here.
Sing 2 will be released on December 21.
"Your Song Saved My Life"
For the track itself, U2 frontman Bono can be heard singing, "You know your song saved my life / I don't sing it just so I can get by/ Won't you hear me when I tell you darlin'/ I sing it to survive".
"Your song saved my life/ The worst and the best days of my life/ I was broken now I'm open your love keeps me alive/ It keeps me alive".
Check out the track for yourselves below.
U2 will also be using their newly formed TikTok account to release archival footage, celebrating 30 years since the release of their seminal album "Achtung Baby". This will include the release of old live performances from the band over the decades.
It has also been reported that the #U2 and other content released the band has achieved an impressive 249 million views online.
Back in September, U2 lead singer Bono joked that he was upset over Matt Damon's cult status in his local Dalkey area.
Matt Damon endeared himself to the Dalkey locals, having been stranded their in March 2020 after filming for The Last Duel was suspended when the pandemic arrived.
"I've lived in this village, or next to this village, for 30 years – this f***** is there for three months and they make him the king of Dalkey!", Bono joked to GQ Magazine.
He also added, "I mean, there'll be a statue of him there. I don't know what it was, and what he did. But I'm very annoyed about it. I'm not happy at all".
Find out what else Bono said here.