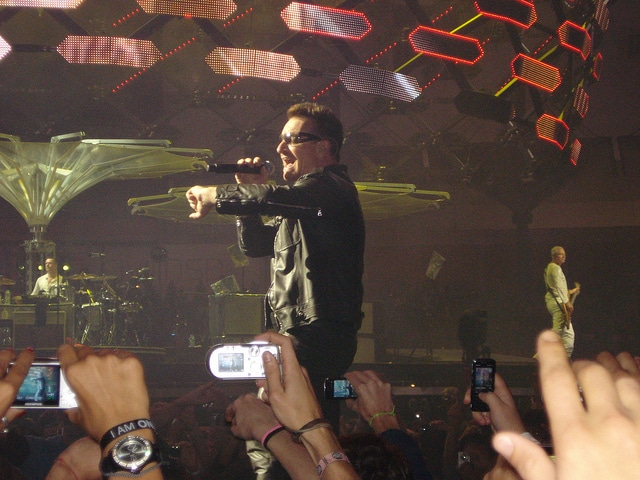 Rumours are circulating that U2 are set to release a string of videos for every song on their new album Songs Of Innocence.
The video project titled 'Films Of Innocence' will include footage for each of the band's 11 tracks.
U2 fan site ATU2 reports that 'Films Of Innocence' will be released via iTunes on December 9th.
A short trailer has been released for venture, the film is also listed right now on the iTunes Music Store.
The videos are "original works of video art transpose their visions from the physical to the digital and are collected here together as a visual counter-point to the album, a set of unique and compelling 'Films of Innocence'."
A description of the release reads: "11 of the world's most acclaimed urban artists unveil their work through a collection of art films, inspired by U2's Songs of Innocence. Taking the political murals of Northern Ireland as a reference point, U2 pioneered the project to celebrate the unique democratic power of urban art."
Watch the trailer for U2's 'Films Of Innocence' below.