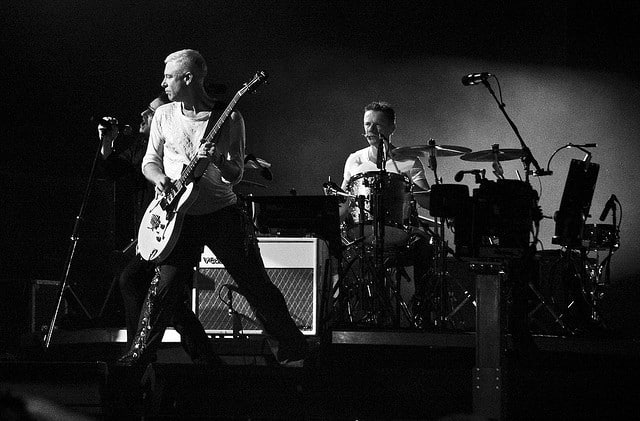 U2's Touring Manager of 33 years, was found dead yesterday morning while on tour with the band in Los Angeles. Dennis Sheehan aged 68, was found dead in his room in the Sunset Marquis Hotel in Los Angeles. It was thought that he passed away overnight , local authorities have stated that he passed away due to natural causes.
Born in Wolverhampton in 1947, Sheehan had quite a distinguished career working with the likes of Led Zeppelin, Lou Reed and Siousxsie and the Banshees. Sheehan began working as U2's touring manager prior to the release of their breakthrough album War.
Bono had some kinds word to say about the man on U2's website "We've lost a family member, we're still taking it in," he spoke about his stature in the music industry ""He wasn't just a legend in the music business, he was a legend in our band. He is irreplaceable."
During their show last night at The Forum in Los Angeles, Bono spoke about their touring manager and dedicated 'Iris' from Songs Of Innocence to him. Bono said "Last night we lost a member of our family. Dennis Sheehan was his name. He was U2's tour manager for 33 years. He loved, as we all do, the city of Los Angeles and he called the Sunset Marquis his 'home away from home".
Bono also had an anecdote about how Sheehan thought they could be the next Led Zeppelin "We did try once at his last big birthday. We turned up at his birthday dressed as Led Zeppelin. Adam [Clayton, bassist] was quite something because he had kind of a professorial Jon Paul Jones look. The biggest problem was I couldn't quite fill Robert Plant's pants."
Photo Credit: [email protected]