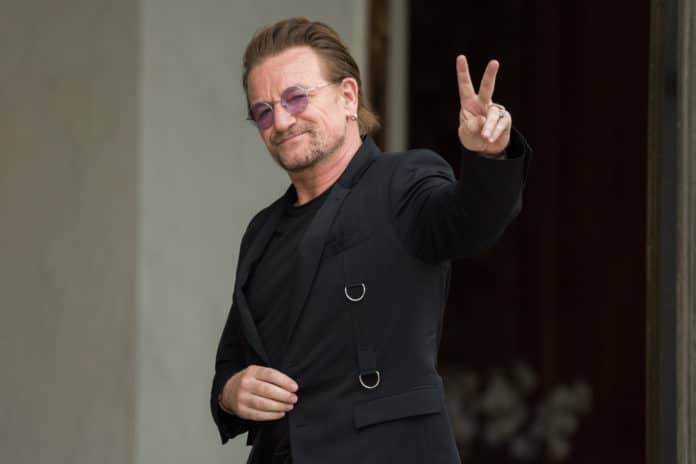 U2 band members have come out and said that they wouldn't have nay problems with frontman Bono going solo, if that's something he wanted to do in the future.
In a recent interview Adam Clayton, the bassist for U2, revealed that neither himself nor his bandmates, including guitarist The Edge and drummer Larry Mullen Jr., would deter Bono from pursuing a solo album.
"If Bono wanted to go off and do a solo record, I would encourage him and certainly everyone else would," Clayton announced on the latest episode of the Rockenteours podcast.
Clayton also teased some upcoming acoustic released from U2, including a track that may be featured in the upcoming Sing 2 movie soundtrack.
"We have been recording acoustic versions of some of our catalogue in different keys and different tempos as a challenge," Clayton said. "We have a track in the next Sing 2 movie."
Back in September guitarist The Edge revealed that the band had been working on new music before the coronavirus pandemic began last March.
"I was actually working on some mew songs with Bono," he said on BBC Radio 2 with Jo Whiley. He went on to explain that he and Bono had been living and writing in Dublin before they were forced into isolation be the pandemic.
"I had a decision, am I going to go to Dublin or am I going to head to California where my wife was so I opted to head for the wife which I think was the right call," he said, "'cause literally within two days they'd shut all flights into America so I snuck in and spent the first part of the lockdown with Morleigh in California and then came to Dublin for early May and was in Dublin for a while."
He added: "I felt very fortunate … overall I felt like one of the really lucky ones."