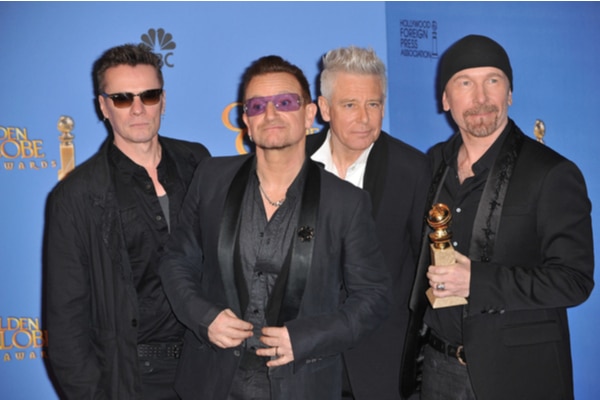 To mark the 50th anniversary of the massacre, U2 have shared a special acoustic cover of "Sunday Bloody Sunday". 
Back in 1972, the British Army fired at a number of unarmed protestors in Northern Ireland, killing 14 people in an event called Bloody Sunday.
This was also the highest number of people killed by a shooting during the Troubles in Northern Ireland.
U2 released their track "Sunday Bloody Sunday" in 1983. It appeared on their "War" album.
U2 Release Acoustic Cover
And now, U2 guitarist The Edge and frontman Bono have released a special acoustic version of the track. This was posted on the band's Instagram account.
This cover sees Bono change the lyrics, "Here at the murder scene / The virus of fiction, reality TV/ Why so many mothers cry/ Religion is the enemy of the Holy Spirit guide/ And the battle just begun/ Where is the victory Jesus won?".
The video also shows clips of archival footage intersperesed in it. The Instagram post also shows the caption, "30 January 2022 – With love, Bono & Edge". 
Check out the cover below.
Earlier this month, Bono had made the remarkable revelation that despite his hugely successful career as frontman for U2, he is still not keen on the band name.
He also added that certain tracks from the Dublin band make him cringe to this day.
"In our head it was like the spy plane, U-boat, it was futuristic – as it turned out to imply this kind of acquiescence, no I don't like that name. I still don't really like the name", Bono told the Awards Chatter podcast. 
He added, "Paul McGuinness, our first manager, did say, 'Look, it's a great name, it's going to look good on a T-shirt, a letter and a number'". 
"I've been in the car when one of our songs has come on the radio and I've been the colour of, as we say in Dublin, scarlet. I'm just so embarrassed". 
More on this from Nova here.