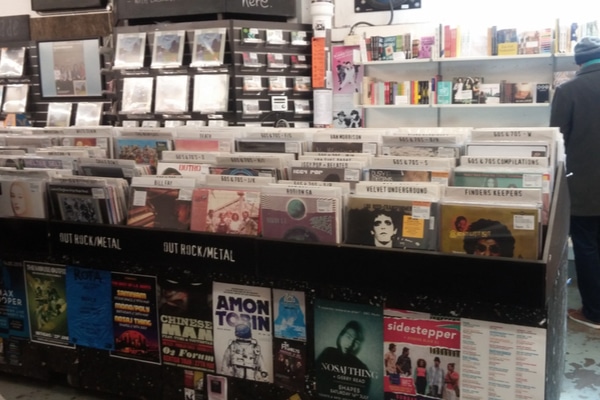 Hundreds of releases have been confirmed for Record Store Day 2022. One such release features the 40th anniversary vinyl release of U2 track "A Celebration".
"A Celebration" was released by U2 back in March 1982.
This special 40th anniversary reissue set also contains two previously unreleased recordings.
The first recording is a studio outtake of the title track. The second recording is also taken from a live performance of B Side track. This track is called "Trash, Trampoline And The Party Girl".
The recording comes from a live performance in Koln, Germany as part of the U2 iNNOCENCE + eXPERIENCE Tour.
This special U2 reissue is also cut at 45 mm and pressed on a 180 gram black vinyl. The cover also features from the artist Meiert Avis.
See The U2 Reissue Track List Here
Side A:
1. A Celebration – 02:55
2. A Celebration (Studio Out-take) – 02:52
Side B:
1. Trash, Trampoline and The Party Girl – 02:34
2. Trash, Trampoline and The Party Girl (Live from iNNOCENCE +eXPERIENCE Tour, Köln 2015) – 03:16
Record Store Day will return on 23 April. It will also include records from artists like Sam Fender, Blur, Blondie, Taylor Swift, and more.
Hundreds of CDs and casettes will be sold worldwide through independent record shops. Over 260 stores from every UK corner, along with thousands around the world will take part.
"adding to their fond memories"
Speaking about the upcoming Record Store Day, Mina Koroma the store manager at Liverpool's Jacaranda Records is thrilled that stores will recieve such a boost in such "challenging times for shops".
"We can't wait to see Record Store Day back in full force at Jacaranda Records. Our community of musicians, DJs and record fans thrives on getting together to share ideas and experiences", Koroma said.
"RSD is always a great chance to do that, especially at such a challenging time for shops like ours. We're excited for scenes all over the UK to keep growing their collections and adding to their fond memories of times spent at record stores".
Last month, U2 shared a special live cover of "Sunday Bloody Sunday" to mark 50 years since the tragic events of 1972. More on this here.