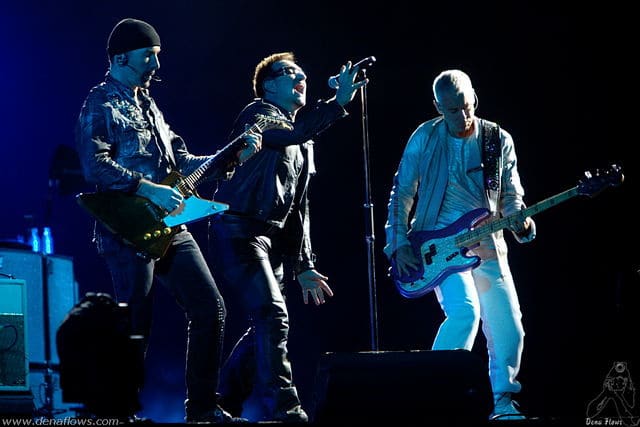 U2 have released a video for their newest single 'Song For Someone' on Facebook, but only for 24 hours. It was posted at 4pm yesterday which means you have about 4 hours left to watch it.
The song is from the band's latest album Songs Of Innocence which came out late last year. The video is directed by Matt Mahurin and features U2 frontman Bono as he wanders a barren, smoky landscape.
U2 had previously released a short film to accompany the song last month. The short movie featured the well renowned actor Woody Harrelson and his daughter Zoe. Harrelson played a man who had been in prison for 16 years and when he is finally released he meets up with his daughter.
The band are currently on a break from touring at the moment, before they kick back into things in September. They finished their North American leg of the tour by playing a marathon 8 night stint in Madison Square Garden. They will kick off the European Leg of their tour next month in Italy.
You can check out U2's new video for 'Song For Someone' for the next couple of hours at least here.
Photo Credit: Dena Flow