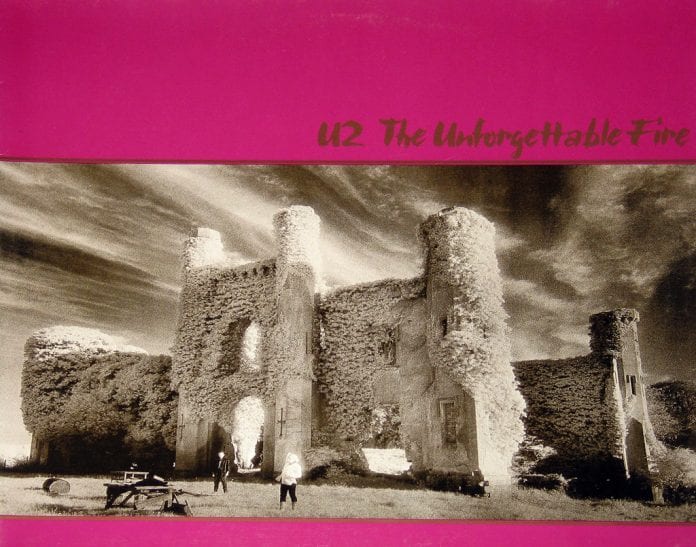 The Unforgettable Fire is the fourth studio album by U2. It was released in October 1984.
The band wanted a different musical direction following the harder-hitting rock of their 1983 album War and was U2's first studio collaboration with Brian Eno and Daniel Lanois.The resulting change in direction was at the time the band's most dramatic.
Recording began in May 1984 at Slane Castle, where the band lived, wrote, and recorded to find new inspiration. The album was completed in August 1984 at Windmill Lane Studios. Two songs feature lyrical tributes to Martin Luther King Jr. The Unforgettable Fire received generally favourable reviews from critics and produced the band's biggest hit at the time, "Pride (In the Name of Love)", as well as the live favourite "Bad", a song about heroin addiction. A 25th Anniversary edition of the album was released in October 2009, with The Edge overseeing the mastering process..