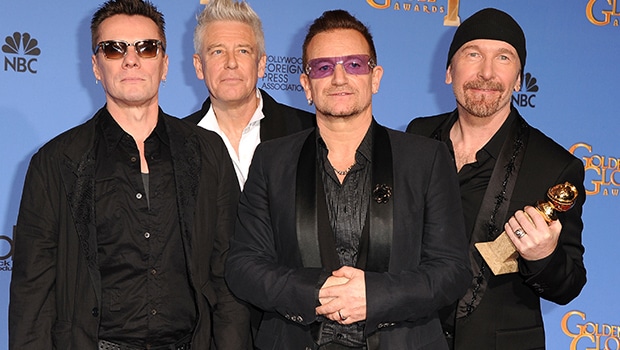 Will we be With or Without a new U2 album this year?
That's the question fans have been wondering for the past few months as conflicting reports about when the band's 13th record will be released, with rumours now suggesting it will be 2014.
Earlier this month, Billboard reported U2 were moving their new album's original release date until next year so they could get it right, quoting a source who said "it seems to be taking longer for them to finish an album as they get older".
Now it seems fans may have found what they're looking for after NME quoted a source who says "the new album will drop before the end of the year, most likely in November".
U2 released their first song in four years towards the end of 2013: 'Ordinary Love', which was for the Mandela: Long Walk To Freedom soundtrack also earned the group an Oscar nomination for Best Original Song.
The band have been pretty much 'Invisible' since they released the song of the same name earlier this year – it had a fanfare premiere during halftime at the Superbowl in February, but all's been quiet in the U2 camp since then.
Fans have known for some time the band have been working with Danger Mouse in initial sessions for their 13th album and Ryan Tedder of One Republic and producer Paul Epworth (who's worked with Coldplay, Paul McCartney and Primal Scream) were also brought in to work with Bono and Co.
NME also says there are rumours U2 may show up to perform at the iTunes Festival in London this September.
That'd be a Beautiful Day. Watch this space.