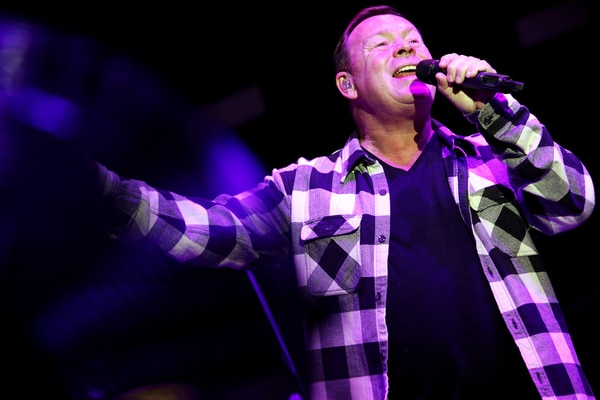 Duncan Campbell has made the sad announcement that he will be retiring from music, following a seizure last week. The UB40 singer has suffered with health since having a stroke last summer, and took time out to recuperate before the band's planned, rescheduled tour.
In a statement released by the band, it has been confirmed that Campbell will step down from recording and touring duties and quit the music industry.
"Unfortunately, due to continued ill health, I have reluctantly decided to retire from the band so as to focus on my recovery. I am very grateful and would like to express my sincere thanks to the fans for all their support during this time and indeed throughout my time with UB40. The band have my full support going forward and, of course, my very best wishes for the future with their new singer."
Campbell's brother, Robin released a statement on behalf of UB40 and revealed; "We've been rehearsing with every intention of Duncan's return to performing, but sadly, after suffering further illness, he has made the decision to retire from music in order to concentrate fully on his recovery. While we are deeply saddened, we completely understand and fully support his decision. As far as touring goes, we are ready to hit the road for our upcoming summer shows."
The band added that they will be announcing their new frontman "imminently". Campbell stepped up as the frontman of UB40 when a difference of opinion caused a rift in the band, resulting in the loss of his brother Ali in 2008. Ali has since continued with his own UB40 group, featuring himself, Astro & Mickey.
Last year, Ali revealed that there will "never be a reunion between me and my brother". The singer has been highly critical of his replacement and said watching his brother perform the band's songs "makes my skin crawl". He has since toured as part of the breakaway group UB40 Featuring Ali & Astro and the two groups regularly hit out at each other in public.