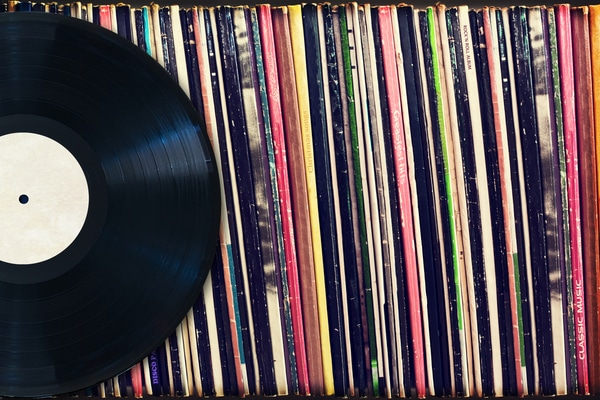 Your record collection could be the latest victim of global warming.
Like much of the world, the US has been experiencing a major heatwave in recent weeks. In some areas, temperatures have reached as high as 43C. The heat is so high in parts that vinyl records are beginning to warp in the post.
Independent record label Ba Da Bing Records were the recipients of complaints from multiple customers who received warped records in the mail. The label emailed their customers with two options: Either delay shipments until the heatwave has passed or charge extra for priority delivery.
Other labels have been issuing their customers with warnings about the potential risks of ordering vinyl in the scorching conditions. Hello Merch, a merchandise store that works with multiple artists and labels, updated its terms of service with the following disclaimer:
"Please be aware we DO NOT issue refunds or replacements for damage due to extreme weather conditions, minor cosmetic damage, such as corner dings, bends, split inserts, and so on."
Attempting to avoid such issues, Joyful Noise Records added large stickers to its vinyl packages with the message "PACKAGE CONTAINS VINYL RECORDS, DO NOT LEAVE IN DIRECT SUNLIGHT (f*ck climate change)."
The issue of warping records isn't limited to the US. Last week amid the British heatwave, London based TikTok user Matt's Vinyl shared a video that showed the effects of the sun on vinyl.
After receiving a damaged record in the mail (ironically Unbroken by Demi Lovato), Matt decided to try an experiment. Having seen tutorials on how to turn records into vinyl bowls by heating them in the oven, Matt left the record in the sun. So intense was the heat that after three hours the vinyl had warped so much that it had become pliable.
Record collecting experts Peak Vinyl issued a warning regarding the dangers of exposing vinyl to heat.
"A typical vinyl record can start warping due to heat at a temperature of 140 degrees Fahrenheit (60 degrees Celsius) and can melt at temperatures exceeding 212 degrees Fahrenheit (100 degrees Celsius)," they said. "Other factors, such as humidity, sunlight exposure, and improper storage, can drastically impact the resilience of a record."
Vinyl may be susceptible to issues like warping, but its superior audio quality has seen it outlive cassettes, eight-track cartridges and most likely CDs.
The format has been experiencing a significant comeback in recent years. A survey by MRC Data found that vinyl sales in the US had risen by 108% in the first six months of 2021. 19.2 million records were sold in that period, compared to 18.9 million CDs.
2020 was the first year that vinyl outsold CDs in the US since 1986. The British Phonographic Industry is predicting that vinyl will outsell CDs in the UK this year for the first time since 1987.