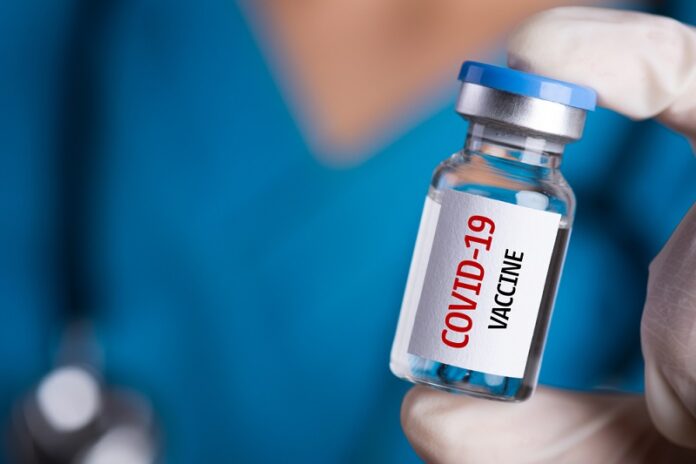 Vaccination certificates are part of Ireland's rollout of the Covid-19 vaccine according to Minister for Health, Stephen Donnelly.
Speaking to RTÉ this morning the Minister said "The vaccine certificate is part of the implementation plan and what we need to see is exactly what impact these vaccines will have". 
Donnelly also said that he had heard that airlines were considering using vaccination certificates as a way of keeping passengers safe once the vaccine has been administered.
A task force has been created to handle the rollout of the vaccine. Head of the task force Professor Brian MacCraith said "It's being explored at the moment the very nature of it, whether it's physical or digital, but the language being used is very careful. It's a vaccination certificate of proof of vaccination, nothing else".
"There are also discussions at an EU level of perhaps a single model across the EU 27 for example, but it's under consideration within the IT infrastructure discussions and as you might imagine it's not a particularly challenging thing to create in its simplest configuration".
Concerns have been raised about the prospect of a vaccine cert in other countries and other industries. Qantas airlines have stated that people who want to travel in the future will need to show proof that they have been vaccinated.
Speaking about the certs, the Minister for Health said "If it were the case that there was a huge impact, that it massively reduced transmissibility then we can start to think about using vaccine certs in a particular way."
"If it turns out that it's actually a marginal impact on transmissibility then we might have to think about it differently."
He continued "It's there, its under consideration but we will be guided by Dr Nolan, Dr Holohan, by their teams on what we find out about it as time goes on in terms of transmissibility and other characteristics".
While vaccine certs may leave people apprehensive, it is worth noting that they have been used before in other outbreaks like the Ebola epidemic in Africa between 2014 and 2016, while tetanus shots are required for holidaymakers heading off to south east Asia as well with proof needed.
The news comes as Ireland reported 329 new cases of Covid-19 yesterday while eight people sadly passed away due to the virus.
Click here for the latest Government guidelines on coronavirus.