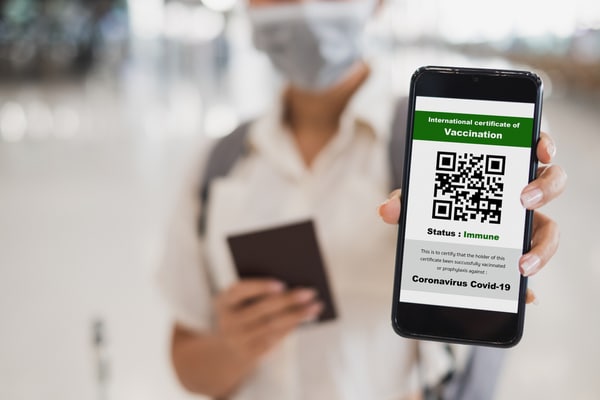 Due to the recent rise in Covid cases, it is looking increasingly likely that vaccine passes will remain in place after October 22.
22 October has been scheduled as the date where most restrictions were to be lifted. These rules also include social distancing, as well as wearing masks in outdoor and indoor places.
These rules also include wearing masks in healthcare, retail settings and when using public transport. The Taoiseach had also said that he could not guarantee that the restrictions would ease after October 22 as planned.
It looks like people are to face a stressful weekend wait, before the Government make their decision in front of Cabinet next Tuesday. They are to decide whether to go through with lifting all remaining restrictions next Friday, despite NPHET's concern over the recent case spike.
"disproportionate burden"
HSE CEO, Paul Reid had revealed that most of the recent positive cases have not been vaccinated. He sent out a fresh warning for those who have not been fully jabbed, to take their vaccine when offered.
Following a recent Covid scare, Health Minister Stephen Donnelly held a virtual press conference recently.
The minister said that the unvaccinated are also putting a "disproportionate burden" on the health service. Two thirds of the current 70 people in ICU are also unvaccinated.
Donnelly said, "Part of it is proximity to the UK, where the cases have been consistently very, very high and obviously we have an awful lot of movement between the Republic and the UK".
The Wicklow TD also added, "We got hit with the Delta variant earlier than most of mainland Europe and the analysis from around Europe is suggesting that given the virulence of this particular strain, it's very difficult to bring the cases down".
"What you will be seeing in eastern European countries now is a very rapid increase. They deal with the combination of the Delta variant really taking hold with the lower rates".