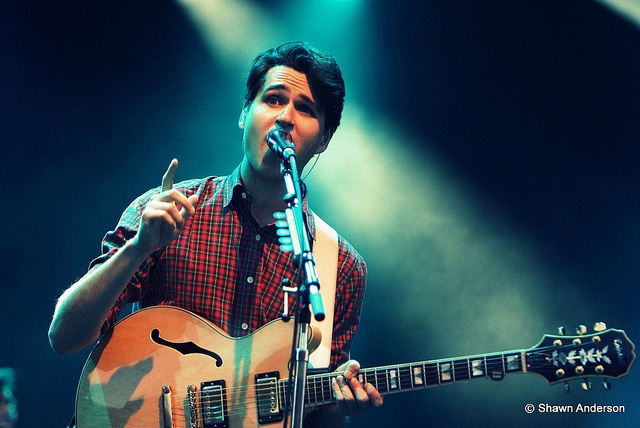 It has been a busy couple of days for Vampire Weekend; Rostam Batmanglij keyboardist and vocalist for the group recently announced his departure from the band.
In a post on his Twitter page, Rostam Batmangli revealed that he is leaving the band and will be going out on his own. However he said that this doesn't rule him out of collaborating with the band. In fact, he said he will be but not as part of the band.
In his own words Batmangli said he was "no longer a member" of Vampire Weekend, but he would still "continue to collaborate on future projects" and would collaborate on future "Vampire Weekend songs" as well.
It seems now frontman Ezra Koenig has elaborated on the situation for fans. In a recent Instagram post he spoke about the recent news and how there will be some "new faces" in the band.
Ezra said in the post "A couple years ago Rostam and I sat down at his house [and] talked about whether our collaboration was dependent on being members of the same band. We both firmly agreed that nope, it was not. In fact, we agreed that our collaboration was more important."
Ezra also spoke about the band's upcoming album saying "I'm psyched about the work we've already begun for [the band's fourth album] and I'm psyched to hear anything else Rostam is a part of."
You can check out the full post from his Instagram here.
Photo Credit: Shawn Anderson