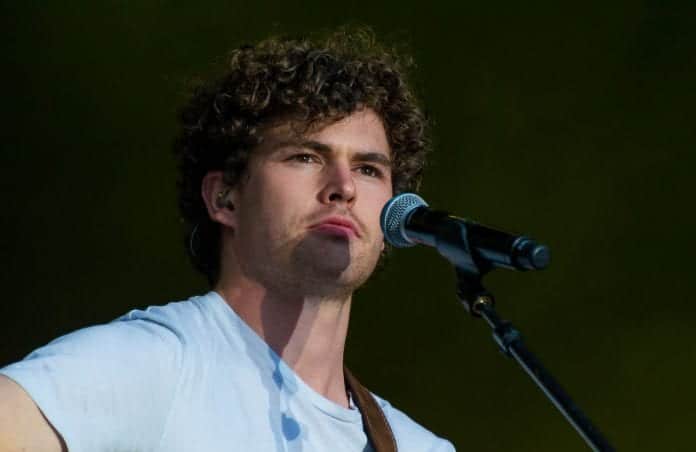 Aussie singer-songwriter Vance Joy has announced today that he will be going on a European tour next March 2018. And will be visiting The Olympia in Dublin on March 20th. Tickets go on sale this Friday, 10th November at 9am and cost €21.00.
Vance will embark on the tour on March 6th in Leeds, and he will play 13 dates across Europe before finishing up in Manchester on the 25th of March.
The tour is in support of his new album Nation Of Two – out February 2018. You can listen to his brand new track 'Like Gold' below.
Vance released the track last Thursday, the second glimpse of his forthcoming album that he's given fans.
He said the following about the new track: "I wrote 'Like Gold' after coming off the road at the start of 2016. It started with a simple melody I was humming and the idea of looking back at a relationship."
Vance's new album will be called Nation Of Two and is due for release in February 2018. He further commented about the upcoming record:
"Nation Of Two describes a perfectly self-contained couple; their world beginning and ending at the bed they share, the car they ride in, or any other place where they're together…the idea that their love for each other gives them their bearings; a point of reference that makes sense of life."
Featured Image: Klas Linnell