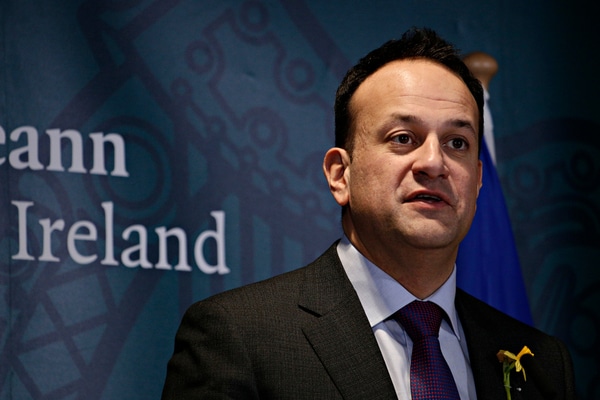 Tánaiste Leo Varadkar has said that schools will open and close as planned over Christmas.
Speaking at a Fine Gael Parliamentary Party meeting, Varadkar said that school children will not be granted an extended break over the festive period.
Government to "change tack" – Varadkar
Following this, Leo Varadkar also admitted that he expects NPHET to reccomend new restrictions after their meeting today.
He also admitted that the Omicron variant may force the Government to "change tack". He also confessed this was "frustrating, depressing, ­disappointing but unfortunately necessary".
Varadkar also said that the ramped up rollout of the booster vaccine will protect as many people as possible, but conceded that "that on its own will not be enough".
He also added, "I would expect (today) that there will be some recommendations around the management of close contacts. Some recommendations are designed to decrease the amount of social mixing and also some recommendations around international travel". 
"But when it comes to international travel, a slightly different approach. The restrictions that we brought in a few weeks ago in relation to international travel were designed to slow the arrival of the Omicron variant in Ireland".
Varadkar also added, "It has now arrived and as the WHO rightly has said travel restrictions are of limited benefit so I'd expect to see recommendations in those three areas".
"several years"
Leo Varadkar also warned that the pandemic may last for "several years".
He also insisted that this does not mean restrictions and vaccine passes will last that long. NPHET are also likely to advise all close contacts of a confirmed Covid case should isolate and get a PCR test.
It is also unlikely that schools and colleges will be closed early over Christmas.
The government has also faced calls to close schools early to slow the spread of the virus. These calls have come from Fine Gael senator Jerry Buttimer.
Varadkar also said that he does not want to see pubs and restaurants shut down. However, he said the Government will do whatever it takes to protect people's lives.
The Taoisech appeared to share a more optimistic view on these restrictions.
"I think we must trust people as well in terms of how they go about their daily lives", he said.
"Obviously public health will come and there will be a meeting of NPHET (this) evening. I would prefer to wait for the outcome of that and then the Government's response before getting into specifics". 
On Christmas, Mr Martin also added this. "It's an important part of the year when families get together and we realise the obvious human ­factor involved and flexibilities that will apply".
"But of course, it's what I said in the last six to eight weeks. People have really demonstrated that they have received the message, they understand the dangers and the threats and have really responded, I think, magnificently over a long period of time".